Business Strategies You Can't Afford to Miss Out While Marketing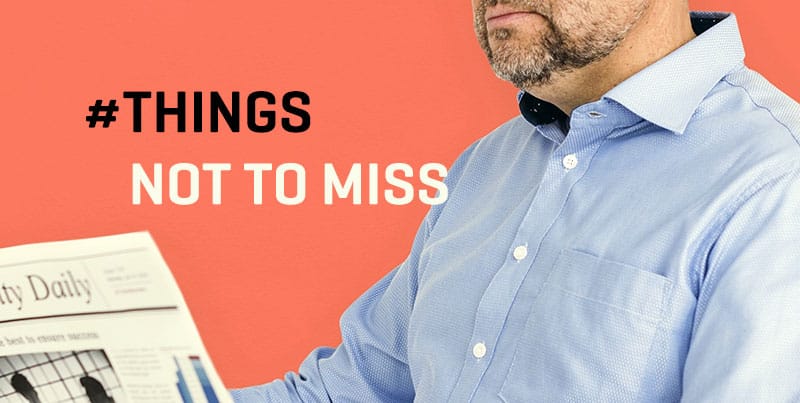 All enterprises should be realistic when it comes to marketing. The business environment is changing and there are some approaches you cannot miss if you want your marketing strategies to payback.
As an entrepreneur, going for low-cost solutions is not enough. You need to look at the effectiveness of the approach you put in place. However, you can still find some effective marketing strategies that are inexpensive.
Here are some of the business strategies that you should not miss out while marketing:
#1: Showcase Your Products and Services on the Right Platforms
Have you ever asked yourself why most enterprises prefer the use of online marketing more than ever before? It is out of order to make several assumptions about your target audience. You may like a particular radio or TV station and assume that your clients also love it.
You may find it misleading to spend a lot of cash advertising on such platforms. Some platforms may be ineffective and expensive for your brand.
You will be wasting a lot of time and money by directing your advertisement efforts to the wrong platform. Carry out a thorough market survey and make sure that you know where to find your clients. Understand what books or magazines they enjoy to read, where they hang online, what radio shows or pod cast they love listening to and so on.
Each penny you spend on advertisement should come back in the form of several clients. The best way to attract worthwhile leads to your enterprise is by matching your advertisement with a clear understanding of your clients. Study the market and make sure you know where to find your clients before setting up a marketing strategy.
#2: Advertise at the Right Time
Apart from advertising in the right place, you also need to understand when to advertise. It is advisable to advertise throughout the year.
However, some seasons require higher marketing efforts than others. For example, enhancing the marketing strategy of sodas during extremely cold climatic conditions may not be fruitful. It's better to increase the advertisement efforts when it is hot and the demand is high.
The implication is that any entrepreneur should understand the seasonality of his or her business. As you setup your advertisement budget for the whole year, allocate more funds to periods that are characterized with high sales volumes.
However, make sure that you still run some advertisement programs during the low seasons. It will assist in preparing your customers psychologically for the peak season.
It can prove to be quite challenging to sell an idea during the peak season if the customers have not been hearing about if over time. Marketing textbooks when most institutions are on long vocation can yield much when schools re-open. Also, be on the watch-out when competitors are carrying out big promotions within the region.
Make sure you compete favorably lest your brand becomes irrelevant in the market. You need to keep the pace of your competitors or even overpower them if you want to be on the safe side. Open your eyes wide and read the signs of the time if you want to remain competitive.
#3: Target Your Desired Audience
The approach you take in marketing should target your audience. There is no need to spend a lot of money selling to people who won't buy your goods. Segment your market and put more efforts where your audience reside. Can you significantly increase the sales of the Holy Quran by marketing so much in churches? The same case is applicable irrespective of the product or service you are dealing with. The best approach is to undertake a market survey to know where and when to find your audience and target them. Online marketing is very effective when it comes to segmenting the market but you can still segment the physical market.
As your work on your marketing strategy, make sure that the target audience can get back to you with a lot of ease. Some companies offer call management services that can assist you reach your marketing goals with a lot of ease. You can understand how these cloud-based phone system companies work by visiting just to name a few. The most important thing is to remain in touch with your audience.
#4: Measure Your Advertisement Efforts and Track Them
Your advertisement efforts will be meaningless if you don't understand whether they are actually working. You need to understand whether the approach you use adds value to your business or not. Some online advertisement platforms like Facebook and Google AdWords can assist you in understanding whether your marketing efforts are working or not. These platforms provide stats that are related to the ads that you post to help you distinguish what is working from what is not.
However, you can still carry out your own experiments depending on the nature of your business. It may take you a lot of time to create an ad that works well with your target audience. The advantage of testing is that it will guide you on how to enhance your next strategy so that it works.
According to Rahis Saifi, it is very hard to benefit from a marketing campaign that is not measurable. He asserts that any entrepreneur who is marketing offline should setup a particular phone number or email address to assist him in evaluating the effectiveness of each lead. It is dangerous to make guesses when dealing with important business decisions. Pay more attention to those marketing efforts that have a high return on investment.
#5: Brand Your Products Well
The typeface, logo, imagery, and color you choose should assist your customers to identify your ads with immediate effect. Most corporations and big brands are incorparating this approach in their marketing activities. The color that these companies choose will assist you to recognize their ads with a lot of ease. The customers will begin to identify with the layout of your brand and respond appropriately over time.
Some people think of changing their brand each time they develop a new ad. However, this can confuse your audience and become ineffective in the long run. You should use familiar looking ads to showcase your products in the right places. Consistency in the way you display your brand to the target audience is critical to the success of any marketing campaigns. The underlying factor is having an excellent brand and sticking to your image. As an entrepreneur, you must understand that you can use resonance to build loyalty.
Chiefly covering the technology industry along with innovation, small biz, and startups. Creates engaging conversations that empower people, build brands, and inspire change.
Leave a Reply