4 Solid Examples Of Using Online Video To Create Better Content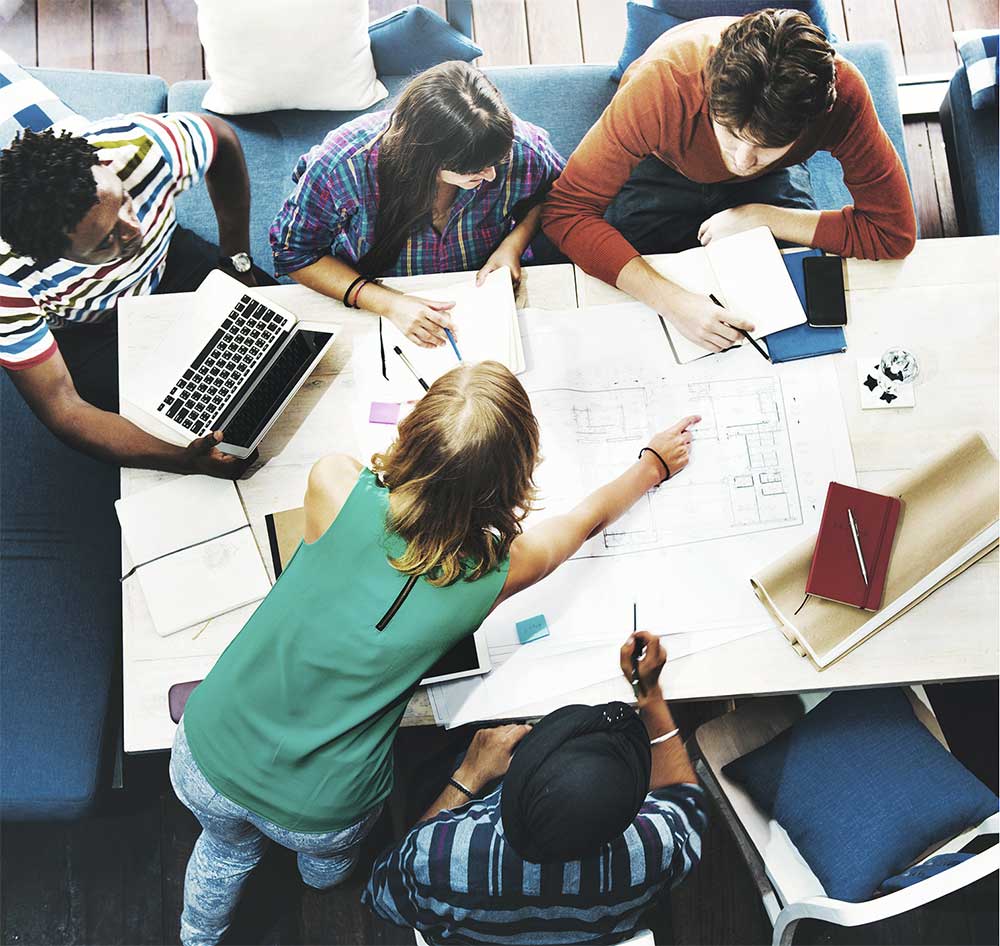 When it comes to creating content, we all want to do is better. However, way too many of us are focusing on the simplistic form of content creation — which is text articles.
Yes, text articles and content marketing are always going to have their place on the internet, but there are new problems in this realm that we all now have to deal with. First off, there are currently over a billion active websites on the internet today and all of them are creating content. This just means more clutter and competition for everyone.
The other thing is, that even with all of this new content being created, there is now a much larger demand for online video content and instant gratification than ever before.
This is something many of the top video marketing experts in the world are discussing on a daily basis, not just for their own content… but also to advise other companies and brands as well. Video content and marketing opens up your branding, reach, and engagement to new opportunities we've never seen before.
Text content is great… but it often limited to SEO and ranking in Google, plus some social shares and link mentions here and there. Video offers mass exposure to Instagram, Facebook, Snapchat, YouTube and nearly all mobile usage. All of this and more will be covered, along with examples, in this fun and exciting resource guide on how to simply do more with video content creation and marketing.
1. Text and Images are Out… Explainer Videos are In
When is the last time you sat down and were really excited to read through a ton of text content? It really doesn't happen often.
Every once in awhile a headline or two might grab your attention, but even then… you probably aren't going to make it through more than half of the article. What's working much better these days, are whiteboard and explainer videos — whether it be for content or marketing purpose.
If you want a perfect example of this, simply refer to my how to start a blog guide that has over 4,000 words of text. It's a great resource… but it will take about 20-minutes to read through if you are willing to invest the time. On the flip side, I wanted to create a short explainer video that would provide the same value and walkthrough, but in a much shorter time. You can see that video below.
The benefit of using such videos is that they grab your audience in and makes then want to keep watching and find out more.  As great as these different types of videos are, they haven't always been so easy or cost effective to create. This is usually because the custom artwork, animation, and voice-overs in each video require a lot of time work and effort.
However, times are changing and with more brands coming out with a software-as-a-solution platform, automation is key and competitor prices are dropping. One company that is doing this extremely well, is mysimpleshow. Through their simple walk through video creation process, anyone can go live with an explainer video of their own, without ever needing to talk with a custom video, graphic of editing team. To get a better understanding of how this process works, simply check out a video of theirs below.
In addition to explainer video creation, another great and useful tool that has changed the way graphics are created in the world today is Canva.
Through their free drag and drop website, anyone can create attractive looking graphics for site content, social media or anything else you might want to create. Mix the power of mysimpleshow and canva together to bring your text content and articles to life like never before.
2. Video Testimonials Simply Work Better
With more attention on video marketing these days, there is going to be an obvious trend for brands looking to increase conversions and sign ups to a website through user testimonials. The concept of testimonials is nothing new, but on websites, it's often done through the use of text and picture profiles.
If you really want to step up your game, it's time to start putting those real customers and testimonials to use through online video. The difference between the two is quite clear. Even in traditional marketing… if you saw a magazine advertisement with a picture and testimonial versus a commercial on television with a real person and story, which would you relate better with? The video of course.
Instead of highlighting just one example of how brands are doing content and video testimonials correctly, I thought it would be best to reference this example of 11 instead. If you are selling or promoting anything online, it would be a huge mistake to not be using video testimonials within your content and marketing. A quick and simple 30-second video can bring your product or brand to life and boost profits for years to come.
3. Turning Existing Content into Video Content
The common theme among each of the examples of video usage so far is turning your existing content into something better. If you are already an established business or brand, you've likely already created some really great content over the years. This content was also likely in text form — but this doesn't mean that you should simply let it die out and get lost within your latest content.
A great way to bring your older and better content to life once again is by simply converting it into an online video. This can be as simple as doing a quick voice-over or talking head video where you recap what your content is about, or creating something completely original and fun.
A perfect example of this can be seen by the team at Designhill. A while back they released an interactive infographic on what makes a startup successful. This was great for the brand and it brought a ton of traffic and attention to their sites… but still it wasn't video — that is, until they went ahead and created an animated video using that same information. (which can be seen below).
With this same concept in mind, there is no reason why you can't take some of your best content that's already been out there for a while, summarize and update it, then turn it into an infographic or animated video of your own. Once you start utilizing the power of online video, you will also see the sheer volume and power of social media as well.
4. Growing a Massive Following with Video on Social Media
Social media has completely changed the way content is created and shared on the internet today. At the same time, it's also changed the way advertisers and brands reach new audiences, while also tapping into the world of mobile. Social networks and apps like Facebook, Snapchat, Twitter, and Instagram are now serving billions of video impressions daily… and growing daily thanks to the massive growth of mobile devices in the world.
Now, how can you once again start taking advantage of what video content and social media has to offer? Simple… just get started and never think that you are too late to the game. A perfect example of this can be seen with John Chow's YouTube video channel. Now, John already has a massive audience and collection of content and traffic at his main blog, but ever since he started putting more video content out there, his efforts and ROI is coming into full swing — both through reach and monetization. Just a few months ago John's YouTube was well under the 20,000 subscriber mark, and he's now adding hundreds of new subscribers daily. Imagine where he will be a year from now.
If the idea of a popular blogger finding success on YouTube or with video marketing isn't a big deal to you, look no further than any of the top YouTube stars and always remember that they all started off with a fan base and following of ZERO. The opportunities in the world of video and social media right now are huge, and this is why big name players like Gary Vaynerchuk are pushing their own content through these mediums so hard.
In summary… Video Content and Marketing is the Future!
It's kind of silly to say that video content and marketing is the future… but it's the truth. It's silly to say because it's already here, but it's also silly for any content creators and brands that continue to neglect it. There is still plenty of time to up your game in the world of content creation and video. I've provided you with some of the best examples out there for how it's currently being done… now you just need to put in the time and effort to implement it.
Track Latest News Live on CEOWORLD magazine and get news updates from the United States and around the world. The views expressed are those of the author and are not necessarily those of the CEOWORLD magazine.
Follow CEOWORLD magazine headlines on:
Google News
,
LinkedIn
,
Twitter
, and
Facebook
.
Thank you for supporting our journalism. Subscribe here.
For media queries, please contact:
info@ceoworld.biz