12 Secrets to motivate your staff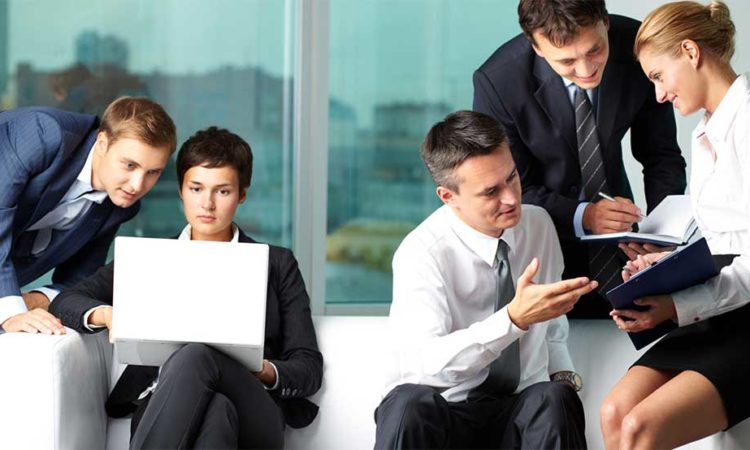 Managing the company is not easy because you need to keep everyone happy, especially your employees. Traditionally, people have given preference to customers, but the fact is that until the time your employees are not happy, your customers will not get the necessary level of satisfaction. So, it is important to keep your employees happy.
Again, you cannot keep them happy if you're not making an effort to motivate them at regular intervals.
Secrets to motivate staff 12 Ways
Increasing staff motivation will help in boosting the employees' work-rate and productivity. If you're short of ideas, check out the suggestions noted below.
Senior manager feedback

There is no need to spend a lot of money to motivate your staff. At times so much even a simple call from the senior manager appreciating the hard work of the team member can be motivational for the member. In this case, set Benchmarks to give senior manager reminder when a team member should be appreciated and how.

Maintaining a positive environment in the office

At times, it will be difficult to generate leads, converting them into sales hand providing after Sales Service. However, if you manage to maintain a positive environment in the office, it will be easy for every member of the team to work hard and give their best for the company. A positive environment can do a lot for everyone in the team.

Giving your team the Liberty they need to serve the clients in a better way

Adding restrictions unnecessarily to maintain your position in the office is not a good thing to do because you'll end up generating negativity.  This will harm the Goodwill of the company even. So, make sure that your team has been necessary permissions to serve the clients in the best possible way.

Here, it is also important to know what extent of Liberty is to be given and the explanation for the same, if necessary, should be given to the team members.

Giving them the right tools and training for the job

In every field, proper training is important so that your team members do not end up making your clients unhappy. With every unhappy client, a team member's level of motivation goes down. So, make sure that proper training is given to them.

Talking about tools, if the team member is equipped with the right rules, we will be confident while serving the clients and the level of satisfaction will be maintained.

Don't pat their back all the time

If you make this mistake, they will start taking your appreciation for granted and the positive impact it should create, will not be seen anymore. So, be careful.

Choosing the right person for the job

If this task had been as easy as choosing the right target coupon, job satisfaction would not be a worry for any employee. Most of the employees change the job because they are not happy with that type of work they get while working in a company. So, if you manage to find the right person for the job, things will turn out to be easy for you as well as for them.

Add a hint of freshness to their jobs on a regular basis

Keeping things fresh on a regular basis is important any job can become monotonous after a certain period. We all know that a monotonous job brings down the level of productivity down and the same can have a negative impact on the reputation of the company.

Offer a clean working environment to them

Cleanliness is next to godliness, and it will be a smart move that'll help you motivate your staff. It feels good when you have an opportunity to move around in the office with nice, clean carpets and beautiful plants placed at intervals in the office. At the same time, having a clean desk is a sign of positivity.

Talking about a clean environment, it will help the employees be sure that they will not attract any disease because of the surrounding in which they work.
So, make sure that your employees get a nice clean working environment.

Listen to them

Every employee feels the need to be heard for two reasons primarily. The first reason is that we are unhappy with something and they wish to communicate the same to you. In this case, if you listen to them, they will feel better, and it will be easy for them to continue working in the office.

Another reason because of which they feel the need to be heard is that we have something in their mind that can help you make necessary amendments and give the customers an additional level of satisfaction while staying active on the clientele list of the company.

Remember that your staff is communicating with the clients directly and they know what issues are being faced by clients specifically. When you wear them out, they will feel happy because their efforts have been noted and the possibility of being rewarded for the same is always in sight.

Promotion is a tricky tool that can be used in this case

When someone works hard, they feel the need of being promoted in some way or the other. However, you cannot promote each and every member of your team. With this being said, understand that promotion is a tool that should be used only when someone has the skill to handle the position rightfully. If you're promoting someone by a particular task or because of a reference, it can bring down the morale of other members of the team. So, make sure that you have set criteria by which promotion of a staff member will be decided.

Regular review sessions
To develop the skills of the staff members, it is important to review their profile on a regular basis. It will not only help you identify their potential but also help them progress. An important point to be noted here is that the review session should not be done for selected employees but every member of the team. At the end of the session, you can even set targets for the employees which will help them developed their career and move in the right direction.
Give them rewards that can be shared with the family

Rewards that are usually given in the office have their importance, but if you want to make them feel special, you should make sure that you find ways in which the staff can be rewarded in a way the same can be shared with their family. Reward schemes work in the corporate world, and if the family members can be incorporated, the level of satisfaction will be high.
What are ways you can apply these concepts, or tweak them to meet the needs of your team? Tell us about them in the comments section and join the conversation!
Linda is a writer and musician residing in Boise, Idaho in the United States. She graduated from the College of Idaho with a Bachelor's Degree in Business and a focus in marketing in 2014.
Latest posts by Linda Anderson
Leave a Reply