Google's New Surveys 360: What it Means for Marketing (and What It Gets Right and Wrong)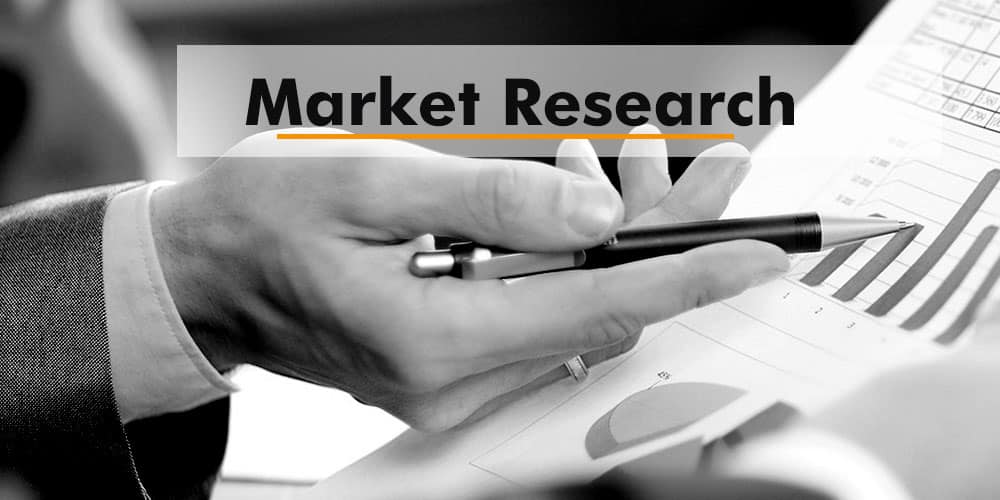 With Google now entering the $20B surveying and research industry with Google Surveys 360—a groundbreaking addition to its enterprise Analytics 360 Suite—it means enterprise leaders are getting serious about understanding and tracking their customers' journeys and marketing.
Surveys have always been an important part of market research—but now they can also help with a brand's ability to engage with its audience, and play offense and defense, on social media platforms.
Use Surveys to Play Offense on Social
Social media helps brands join in on consumer trends and respond to newsworthy events. But to do so effectively, social media marketers must move quickly. Oreo, for instance, has become a culture-jacking expert on social. When the lights went dark at the 2013 Super Bowl, the cookie company tweeted a photo captioned, "You can still dunk in the dark," which captured the social spotlight in a moment's notice.
When a cultural trend pops up on Twitter, use surveys to quickly gauge your audience's response to news and pop culture events as they unfold. Learning customers' perspectives on current events is the first and best step toward building viral social content.
Additionally, surveys allow leaders to build more resonant campaigns because you study your audience first. Segmentation tools such as VALS (values, attitudes, and lifestyles) can help create customer personas. Then, you can construct posts to appeal to specific segments. For instance, you might survey social users and find that a large chunk are price-conscious Millennials. When you're courting these customers via social, you might make '90s-era cultural references and highlight your product's value. Remember, if you're targeting everybody, you won't truly reach anybody.
Surveys Can Also Create a Proactive Defense on Social
Surveys and polls build rapport with the customer—brands can get product feedback, learn about customers' journeys, and have a two-way dialogue. Don't be the brand that doesn't know how to listen.
Giving customers a channel for feedback prevents pent-up horror stories from surfacing unexpectedly. In 2012, McDonald's launched its #mcdstories campaign to solicit positive testimonials. But to the burger brand's chagrin, customers tweeted horror stories rather than the rosy recollections the company had hoped for.
Had the company conducted mobile surveys first, it could have quietly addressed customers' concerns and avoided the Twitter tragedy.
With this context on why surveys will only increase in importance, it's worth noting what Google's new market research tool gets right (and wrong). According to real-time mobile polling platform Pollfish, while Google Surveys 360 is a positive first step for enterprise-level market researchers, there are five important questions to consider when thinking about market research technology.
1. How big is the audience you can access?
Google Surveys 360 is hamstrung by the relatively small pool of 10 million, primarily U.S.-based, online respondents it is able to reach (for perspective, that's just 3% of the U.S. population). Today, brands must understand and appeal to increasingly diverse and global populations. A platform like Pollfish allows access to a significantly broader pool of 320 million+ people, worldwide (for perspective, that's more than 100% of the U.S. population).
2. How are you reaching the target populations you want to survey?
Google Surveys 360 seamlessly embeds questions, online. However, the majority of us now have tiny computers in our pockets that facilitate not only two-way communication, but instantaneous responsiveness. Indeed, there are important population segments that can only be reached on mobile and not on the web. And this means your market research needs to reach target respondents on where they spend hours everyday—on their cell phones. Platforms that heavily target mobile respondents have the ability to deliver real-time access.
3. How fast can you get a survey up and running—and how fast will you have the results?
In a digital world, speed is everything—sentiment can change overnight in some cases. Unlike most other survey tools, Google Surveys 360 equips market researchers with everything they need to create and deploy their own statistically significant surveys—not in weeks or months, but in days. But in today's digital environment, sometimes key decision makers have only hours and minutes to work with. Marketers should be able to obtain consumer insights in less than 24 hours—and indeed, the technology exists to make that happen.
4. Can you go beyond demographics to target by personas (or behaviors)?
Age, gender, location may mean less today—because they don't allow marketers to understand the 'why' behind a consumer's decision. Google Surveys 360 lacks the ability to create target personas that dig deeper into the personalities and behavior of the people responding to polls. Having this additional information generates more accurate and differentiated insight. Personas creation—which uses behavioral data and active survey responses to determine and validate user profiles— is one the most advanced machine learning models on the planet that is a crucial tool for market researchers looking to obtain valuable consumer insight.
5. Can you integrate different media, like video, into your survey?
One of the benefits of Google Surveys 360 is its ability to ask questions about TV ad recall both during and after broadcast—a quick and accurate way to gauge consumer sentiment immediately after an ad plays. But ideally, survey tools should allow consumers to watch and compare videos within the survey itself—making it possible to capture sentiment in real-time and completely eliminate recall bias.
In conclusion…Mobile Matters (period)
Google's entry into the survey technology space is exciting—but it is only the beginning. Ultimately, its major shortcoming today is that it is primarily an online tool and not mobile.
While a popular, advertiser-friendly television show such as The Walking Dead is considered a hit with about 13 million weekly viewers, a mobile application such as Shazam boasts 18.3 million users daily. And its 100 million unique monthly guests continue to visit all year, rather than just seasonally. What is more, by reaching customers on mobile devices, CEOs and CMOs can gain honest insights without interrupting everyday life. When someone receives a mobile survey notification and an incentive for participating, he/she can provide feedback on his/her own time, even while on the go. This allows brands to pivot more quickly and improve offerings to serve customers who are not immediately appearing on charts.
Mobile is a new area for a number of industries, and market research, in particular, has been slow to change its methodologies—for a variety of reasons. Businesses and digital marketers are just beginning to understand the consumer journey across mobile, and how they can use this new medium to interact on a more intimate basis 24/7. With the power of mobile and its reach, the next generation of surveying tools will more intelligently capture and target key consumer segments, which will allow businesses to better allocate their budgets and generate the results they need to better serve their customers.
By capturing data in a real-time, non-intrusive way, mobile-first market research could yield much more accurate and actionable insights than suite-based tools. A company like Pollfish can currently already doing the following:
1)  They can reach more than 320 million mobile phone users all over the world in real-time.
2)  They can deploy custom-created surveys in minutes and generate results in hours (instead of days or weeks, like most survey platforms).
3)  They can create real-time interactive infographics of poll results (for example, this infographic displays voter sentiment across the U.S. in the lead-up to the 2016 elections).
4)  They can allow for real-time tracking and updating of consumer sentiment.
5)  They are able to target personas based on past behavior, in addition to simple demographics such as age, sex, and geographic location.
---
Have you read?
Trust: Oil In a Transaction Machine
Retail meets real estate: What's working, what's not, and what's next
Why some leaders are good at reading the play and adjusting their approach?
Coordinating Between IT Departments Using Technology Everybody Can Understand
Written by: Ray Beharry, Head of Marketing at Pollfish.
---
Add CEOWORLD magazine to your Google News feed.
---
Follow CEOWORLD magazine headlines on:
Google News
,
LinkedIn
,
Twitter
, and
Facebook
.
---
Thank you for supporting our journalism. Subscribe here.
---
For media queries, please contact:
info@ceoworld.biz
---