If you're a higher-paid CEO, your employees may not think you're doing a great job
An outrageous CEO compensation package is statistically linked to lower CEO approval ratings from the company's employees, according to a statistical analysis released by Glassdoor, the careers Web site. The study found that lower-paid CEOs received the highest approval marks, while higher-paid CEOs received the lowest approval ratings.
A study has discovered that the average CEO has earned 204 times the amount of a median employee's pay at S&P 500 companies. CEOs made an average yearly salary of $12.3 million. "Employees care about pay fairness," said Glassdoor chief economist Andrew Chamberlain. "No matter how you look at the data, we found a negative link between CEO pay and CEO approval ratings."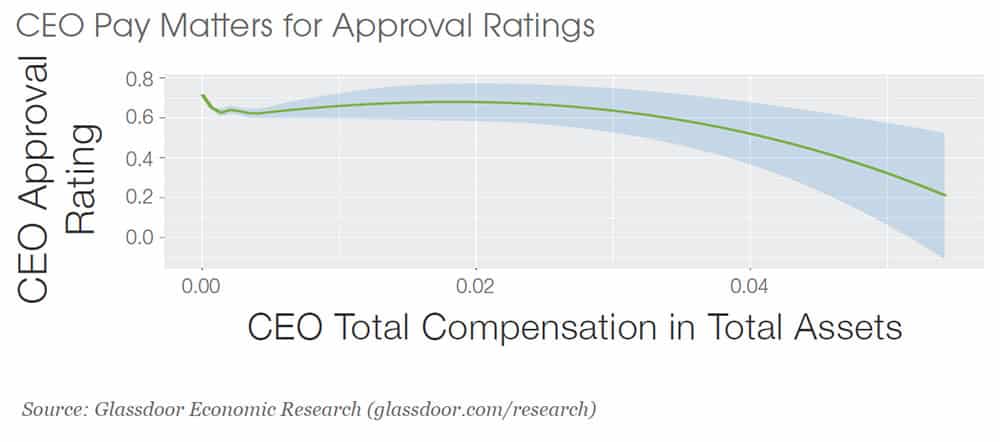 CEOs within fast-growing industries, such as finance, andnsurance, and IT, earned the lowest ratings on average, tended to receive higher ratings. Leaders within troubled industries, such as retail, manufacturing, and mining, earned the lowest ratings on average.
The most highly rated CEOs were found in:
1. Real estate (76.1%)
2. Construction (72.8%)
3. Information technology (72.6%)
4. Finance (72.4%)
5. Insurance (71.8%)
The lowest average rated CEOs were found in:
1. Retail (61.4%)
2. Manufacturing (64.1%)
3. Transportation (64.3%)
4. Mining (64.4%)
5. Media (64.5%)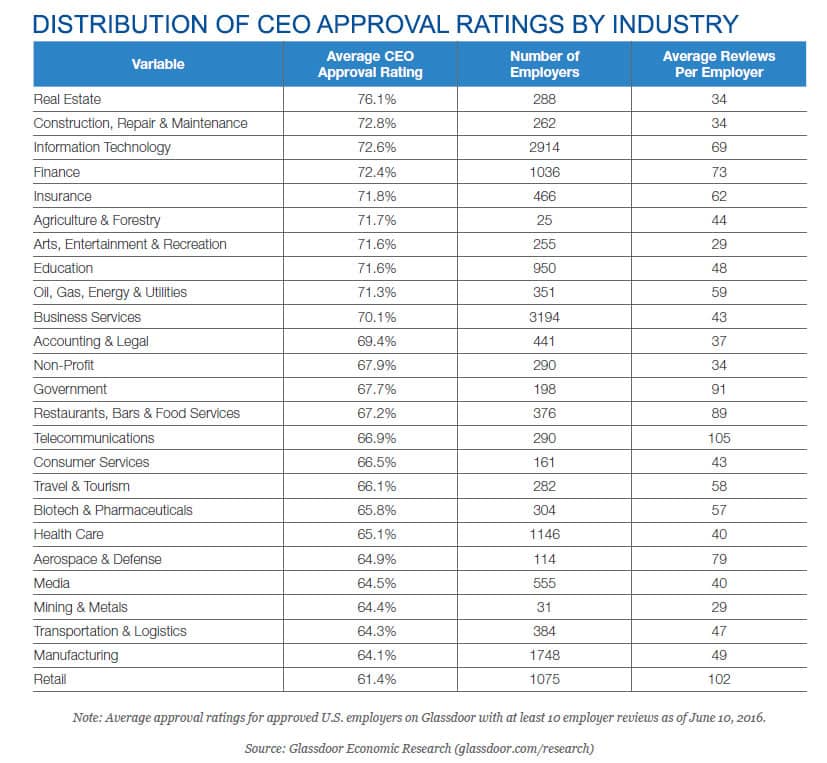 Other factors affecting CEO Approval Ratings: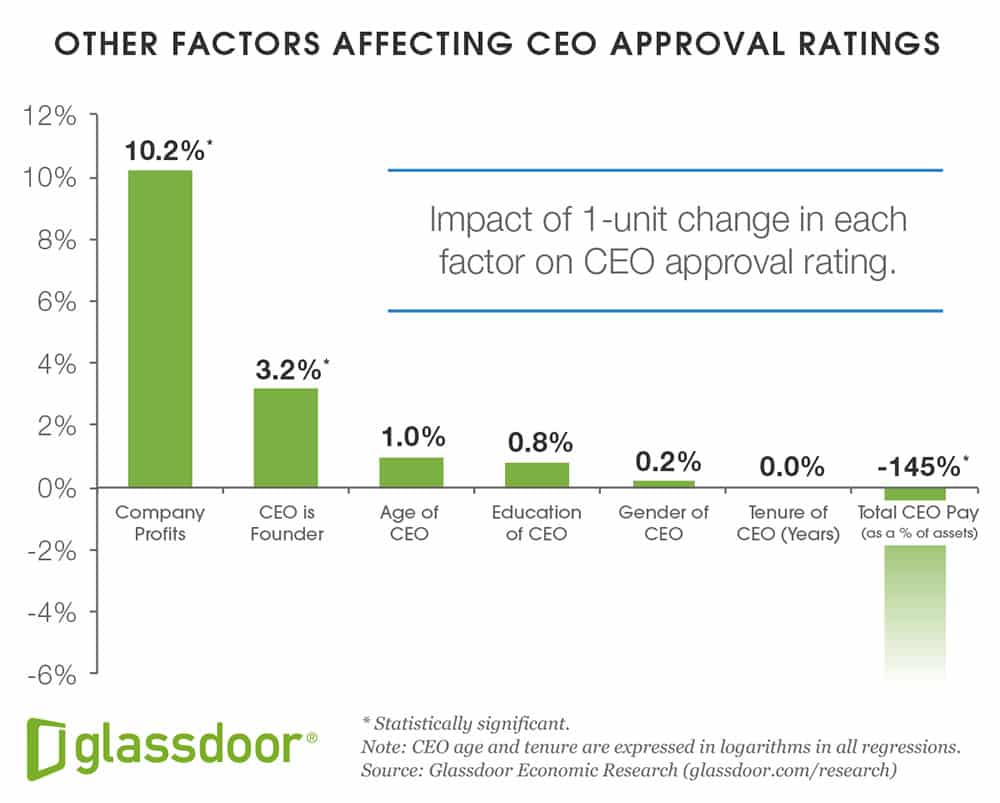 Thomas Piketty, a professor at the Paris School of Economics, argues in his book, "Capital in the Twenty-First Century," that sometime after 1970, society became more tolerant of once unacceptably high levels of executive pay — and senior executives and corporate boards in particular — embraced a notion of superstardom or super-leadership or super-merit for a small number of powerful leaders, including athletes, celebrities and chief executives.