5 habits you should steal from remarkably successful leaders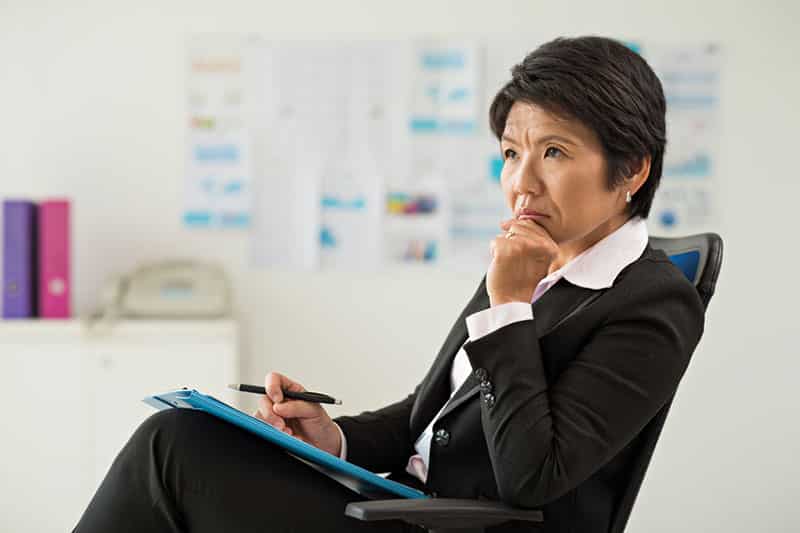 Want to rise to the top? Then emulate the habits of remarkably successful leaders.
Successful leaders have reached their status largely due to their steady commitment to good habits. When you examine the life of almost any CEO running a profitable company, you'll find that they do the right things, week after week, day after day. Regardless of personality, industry, or background, they share the trait of consistency. This isn't by chance. Developing and maintaining good habits is intentional and requires discipline.
As Aristotle said, "We are what we repeatedly do. Excellence, then, is not an act, but a habit."
The good news is that anyone can become a more effective leader. Part of the key to becoming great is to develop unswerving daily behaviors that promote success. Want to figure out the ongoing routine of effective leaders so you can follow in their footsteps?
Here are 5 proven habits of successful leaders that help them get ahead in business and life:
1) Exercise regularly
The most successful people know that in order to stay at the top of their game, they need to take care of their body. That's why most leaders have exercise routines that make them physically stronger. Exercise not only keeps you healthy, but it also keeps your energy level up, improves your mood, and helps you think more clearly. Running a business is strenuous, so it's essential for leaders to take care of their fitness.
For instance, Mark Cuban, billionaire, tech investor, and owner of the Dallas Mavericks, gets at least an hour of exercise every day and he mixes things up to keep it interesting. "I try to do cardio for at least an hour, six or seven days a week," he says. "I do elliptical and the stair gauntlet, play basketball, and take kickboxing and Latin fusion aerobic classes."
Aaron Patzer, founder of Mint.com, runs, lifts weights, and rock climbs. "You cannot work 14 hour days without getting a good workout," he insists. Aaron adds a sense of play to his workouts to keep him motivated. "Sometimes when I'm on a run, I'll just run up a tree, jump on a tree, and swing off."
Alexa Von Tobel, Founder and CEO of Learnvest.com regularly attends her local fitness centers for various exercise classes. She puts workout time in her calendar to make sure she fits it in. "Finding time to work out is difficult," she says, "but if I've learned one thing as a startup entrepreneur, it's how essential time management is. I schedule my life down to the minute and make sure to plan ahead to make time for my workouts."
2) Prioritize a daily to-do list
The best leaders know that it's essential to be strategic with their time. Not all work is of equal value – this means that it's essential to make distinctions between high-priority work and less pressing tasks. Each day (or the night before), successful executives make and update their to-do list and identify their top priorities.
You can use sophisticated online list-making apps or you can do it the old-fashioned way with a notebook and pen like Marissa Mayer, CEO of Yahoo. She says: "I just make a to-do list every day in priority order from most important to least important."
Ratmis Timashev, CEO of Veeam, emphasizes the importance of this habit: "As CEO, my to-do list is never ending, so it's important for me to prioritize," he says. "Typically, I'll make a daily list of the three most important things I need to get done that day. It really helps to make my day more manageable. As a morning person, I tend to complete those activities before noon, which then gives me time to address other urgent items that come up during the day."
And Ethan Austin, founder of the online fundraising site Give Forward, also writes a to-do list each morning. "I keep my to-do list short," he says. "Every morning I write down the three most important things I need to do that day to move the needle forward…Keeping my to-do list forces me to prioritize and do just the things that are most important."
3) Meditate
This one may be surprising to you, but the most successful leaders are increasingly incorporating meditation into their daily habits. Benefits include lower stress levels, improved creativity, enhanced productivity, and increased cognitive functioning.
Padmasree Warrior, the U.S. CEO of NextEV, the former chief technology and strategy officer of Cisco Systems, meditates every night. "It's almost like a reboot for your brain and your soul," she notes. "It makes me so much calmer when I'm responding to e-mails later."
Hip-hop mogul Russell Simmons, Co-Founder of Def Jam Records and Founder of GlobalGrind.com says, "You don't have to believe in meditation for it to work. You just have to take the time to do it."
It works to enhance your performance on the good days, but also helps you get through the dips that leaders have to get through. For instance, Bill Ford, Executive Chairman of Ford Motor Company recalls that when Ford nearly declared bankruptcy several years ago, taking the time to meditate was crucial. He notes, "the practice of mindfulness kept me going during the darkest days."
4) Ruthlessly manage time
The biggest constraint faced by every executive is the amount of time in their day. That's the reason successful leaders streamline their work, minimize distractions, and relentlessly focus on the highest and best use of each hour. They make and stick to plans, and they enforce strict guidelines around meetings and other forms of communication.
Take, for example, Carlos Ghosn, CEO of Nissan and Renault. He has developed a system of allocating a maximum of 90 minutes for single-topic meetings. Additionally, Ghosen is so busy that he sets his schedule more than a year in advance. "I know exactly where I'm going to be, what I'm going to be doing for the next 15 months," he said in an interview with LinkedIn executive editor Daniel Roth.
If Ghosn's approach is too extreme, Jason Goldberg, CEO of Fab.com, has a simple piece of advice about focus and how to best spend your time: "Pick one thing and do that one thing—and only that one thing—better than anyone else ever could."
When people ask Gary E. McCullough, CEO of Career Education Corp., for a meeting, he grants them an appointment that is half as long as they requested. He says this forces attendees to be brief, clear and to the point. "By doing that, I am able to cram a number of things in the day and move people in and out more effectively and more efficiently."
5) Listen to other people
High-performing CEOs know that to succeed in business and in life, it's essential to focus on other people. The listen actively to their peers, employees, and other stakeholders. This approach encourages other to participate in decision making and become more collaborative.
Dave Kerpen, founder and CEO of Likeable Local, emphasizes the importance of listening, calling it "the single most important and underrated skill in business, in social media, and in life." He says: "It's something we can always improve upon."
It's also important to listen to customers. Hikmet Ersek, CEO of the Western Union Company stresses this point: "We call our customers our heroes because they inspire us," he says. "Top leaders should put themselves in other people's shoes and listen. If you listen to people, whether they are from the U.S. or Spain, Bangladesh or Brazil, Mexico or Russia, whether they are rich or poor, white or black, male or female, old or young, they make you grow, they keep you innovative, they keep you active."
Part of the key to being a great listener is slowing down and taking the time to hear and learn. Paul Bennett, Chief Creative Officer at IDEO admits he wasn't very good at this in his early twenties. "For most of my twenties, I assumed that the world was more interested in me than I was in it," he recalls, "so I spent most of my time talking, usually in a quite uninformed way, about whatever I thought, rushing to be clever, thinking about what I was going to say to someone rather than listening to what they were saying to me." For Bennett, engaging, rather than endlessly debating, has been one of the best success lessons that he has learned.
Consistently implement success habits
So, whether you decide to begin one of the habits above or try them all, make sure to do them consistently. These are proven habits that serve as a common thread among many CEOs and leaders who have had remarkable success. By "stealing" these habits, you will accelerate your own success.
++++++++++++++++
Have you read:
Why Financial Services Companies' Databases Need Continuous Monitoring and Proper Data Stewardship
The Most Important Skill You Need as an Effective Leader
Making Big Mistakes With Big Data
These Are The 10 German Companies With The Highest-Paid Employees, 2016
Written by:
Wendy Maynard, Strategic Director and Founding Partner at Kinesis Inc.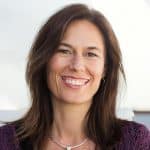 Founder and Chief Strategic Officer
at
Kinesis
Wendy Maynard is the Strategic Director and co-founder of Kinesis, an award-winning marketing firm and business consultancy. She has over two decades of experience as a marketing strategist, business consultant, and executive coach.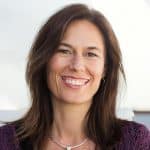 Latest posts by Wendy Maynard
Leave a Reply