Why being in a job shouldn't stop CEOs from making themselves available for a new one – especially when not actively looking.
The very nature of being a CEO demands that the person in that role is wholly focused on their responsibilities within an organization. Indeed, it might be considered unusual if long hours – along with consistent dedication to achieving positive results, reaching targets and growing the company – were not a natural commitment.
Additionally, if asked, it is likely that most senior executives would consider their job to be a high priority in their lives; to such an extent that achieving a work/life balance can be a challenge because of their personal drive and demanding career.
Both those factors – the sheer diligence of CEOs and the importance of their career to their lives – would rightly lead many observers to expect them not to spare any legitimate effort when laying the groundwork for a position with a new employer. Preparing for a career move, however, is not always that simple and carries risks for the candidate.
Two questions CEOs might want to ask are (i) Why should I prepare for my next role if I'm not looking to move? (ii) Isn't it the case that it's enough for me to be successful at my job to be offered a new one?
There are reasons why CEOs should get ready for a future new position – even if they are not actively looking for one. The main reason is that no one sticks with their existing role for ever. Yet, too often, senior executives think their next job will be available when they want it. Unfortunately, that's usually not the case, because they typically won't find it. Why? Because it has to find them.
The likelihood of landing a new position when looking for it is slim because search firms are driven by client assignments, not by when candidates are looking. Another issue is that senior roles are only rarely advertised, being filled instead by other means.
Risks for the CEO
CEOs will know that business risks, from a merger or acquisition to taking the business in a new direction, or having a fallout with the board, can endanger their position. Consequently there is no harm in, and there can be real upsides to, preparing for that possibility, provided it is carried out in a prudent manner.
Is simply being a good at one's job enough to get headhunted? On the whole, no. That's because even before potential candidates are told about a job's existence, someone, somewhere, will be compiling a long and then short list of candidates. A key issue for CEOs is therefore not about finding a company that wants them, and selling themselves successfully at interview, but, rather, getting on a long list; or lists. The more long lists they are on, the better their chance of landing what they want.
While it's true that a very important component of getting on long lists is being good in one's current role, there are many other CEOs and other talented executives out there equally vying to get on the lists. Candidates wanting to make it on to a list need to make their identity and CV [including their aspirations and achievements] known to the list builders. With that in mind, let's look at some of the opportunities and challenges facing CEOs.
Professional networking
If handled correctly, professional networking is a great environment in which to combine the interests of a current job with making preparations for the next. Through sharing experiences of challenges they have faced, and how they resolved them, or by talking about new products or services they introduced, CEOs can promote their employer's business interests to potential customers and vendors; at the same time, subtly promote themselves to potential employers.
Getting involved in professional networking is key because the likelihood is that it will lead to a new job. But beware the type of networking.
Traditional networking poses challenges. In it, CEOs must not make the kind of waves that might be construed as promoting themselves ahead of the business they are working for, thereby perhaps demonstrating dissatisfaction with their existing job. Or, worse, displaying disloyalty towards their employer. CEOs don't want to damage their relationship with the board and risk potential dismissal, especially if they're happy in their current position.
Below are pointers that CEOs might want to consider when thinking about a career move.
Social Media can expose new plans before a CEO is ready to be completely open about them.

Using social media to look, or show availability, for a job presents problems because a very wide audience can see when profiles are updated. The issue can become acute if information is included that might, rightly or wrongly, be seen by an existing employer as trying to appeal directly to headhunters. Even minor changes to a profile – a new head and shoulders photo, for example – can draw unwanted attention, the temperature perhaps rising if a CEO changes a photo from an amateur-looking snap to an obviously professionally taken one.
And what might existing employers think of CEOs who add executive search consultants to their network? Suspicions are likely to be raised. No surprise, then, that some senior execs don't use social media at all while others employ it only as a marketing tool for the business.
On a professional network that is open to all comers or provides little discretion for what information can be shown, senior execs can't disclose their true aspirations if those aspirations clash with what the execs do and say in their current job. The opposite is the case with one-on-one meetings with a trusted friend or executive search consultant. CEOs must not say in social media that they'd prefer to work for company x and/or relocate to another continent, or state their current or desired remunerations.

Find a balance, reduce the risk

CEOs need to find a balance between the requirement to discreetly promote themselves and the risk of this being seen in a negative light and therefore misconstrued. An alternative to professional networking is making it known, confidentially, to a few trusted search firms, that one is available to be told about what positions are available. This approach can be worthwhile, if only for benchmarking one's current situation against alternatives. There is a good argument for saying every senior executive should try it.
But talking to headhunters can be time consuming – a particular problem when time is already a rare commodity.
Going down the search consultant route will be a largely fruitless exercise if there isn't a job available that matches what the candidate is looking for. Even if the consultants keep a candidate's CV for future reference, there might well be problems further down the line – when an opportunity might be emerging – in (i) actually retrieving the CV (ii) finding out the information in it is out of date. Traditional information storage and retrieval systems can be inadequate, while information can age quickly and therefore become less relevant.
Nobody – search consultant, CEO or prospective CEO – can realistically expect busy execs to keep sending their CV to five or 10 search firms every few months just to keep their information fresh.
How can CEOs make sure their CV, including their achievements and aspirations, are well known to a wider community of potential headhunters, while networking in a way that can't be viewed as overt or dangerous self-promotion? And how can they ensure they are considered for as many lists as possible without wasting anybody's time – not to forget raising alarm bells at their current employer?
The answer to these questions would, until last year, be this: they can't. However, a new platform, launched in 2015, allows executives to network in a different way and, through self service, stay in contact with – and be found by – any number of search firms of their choice.
The service, Not Actively Looking [notactivelylooking.com] allows senior execs to create a confidential profile about themselves and decide which participating search firms can view it. By "confidential" I mean an executive's profile can be viewed only by search firms of their choice [or just one if that is what a candidate wants]. The service has its own search tool, for use by the search firms, to identify candidates byexperience, interests and key achievements; and by their sector, roles and preferred remunerations. Candidates can update their CV as often as they wish and will be found by one or more search firms solely by their most updated profile information.
For those CEOs who want to get onto a long list of assignments placed with search firms, my advice is to have a true, up–to–date and discreet profile – including your aspirations and key achievements – in front of the search firms of your choice.
The probability is that if you wait until you need to move, you will be faced with accepting a position that wouldn't be your first choice. That's because the best opportunities typically come when one is not actively looking for a new position. Why? – because, to repeat myself from earlier, search firms are driven by client assignments, not by when candidates are looking.
More than 100 high-end, retained search firms from around the world have joined the platform since launch. Looking at the job roles of senior executives who have signed up, the two most popular are CEO and Managing Director.
Candidates will not only be helping themselves if they help the head hunters find them, they will at the same time be absolutely minimizing the risks I have talked about in this article, and participating in a new way of networking that is designed specifically for senior execs and selected high end search firms.
***************
Written by:
Joseph Blass, founder and CEO, Not Actively Looking.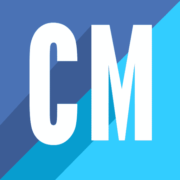 Featured Columnists at the CEOWORLD Magazine is a team of experts led by Camilla O'Donnell, James Reed, Amarendra Bhushan, and Amanda Millar. The CEOWORLD Magazine is the worlds leading business and technology magazine for CEOs (chief executives) and top-level management professionals.
Leave a Reply