The top 20 business schools in the U.S. for 2017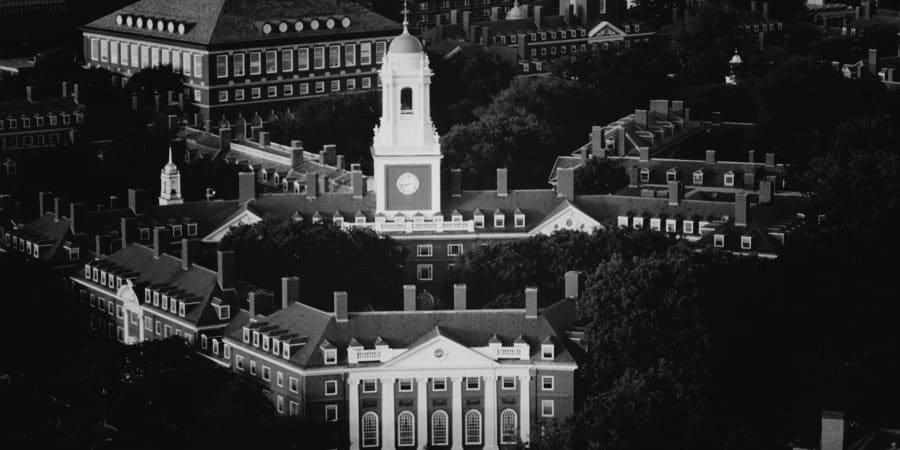 The Harvard Business School (HBS), in Massachusetts, took the highest award as No. 1 in America in the annual best graduate schools ranking, 2017 by U.S. News and World Report, HBS graduates have an average base salary of $131,646 and 81% are employed at the time of graduation.
Stanford Graduate School of Business and University of Chicago's Booth School of Business tied for second place, University of Pennsylvania (Wharton) — Wharton School ranked No. 4; MIT Sloan School of Management and Northwestern University's Kellogg School of Management were both rated No. 5.
Their methodology looks to measures of selectivity, like business school acceptance rate, GPA, and GMAT score, and measures of success, like employment rates and salary, to rank the schools. U.S. News first published a reputation-only graduate school ranking in 1987. The annual America's Best Graduate Schools report began in 1990.
Take a look below to see the top 20 business schools in America for 2017:
20. New York University (Stern) – Leonard N. Stern School of Business
19. Emory University (Goizueta) – Goizueta Business School
18. Carnegie Mellon University (Tepper) – Tepper School of Business
17. University of Texas–Austin (McCombs) – McCombs School of Business
16. University of North Carolina–Chapel Hill (Kenan-Flagler) – Kenan-Flagler Business School
15. University of California–Los Angeles (Anderson) – Anderson School of Management
14. Cornell University (Johnson) – Samuel Curtis Johnson Graduate School of Management
13. University of Michigan–Ann Arbor (Ross) – Stephen M. Ross School of Business
12. Duke University (Fuqua) – Fuqua School of Business
11. University of Virginia (Darden) – Darden School of Business
10. Columbia University — Columbia Business School
8. Yale University — School of Management
8. Dartmouth College (Tuck) — Tuck School of Business
7. University of California, Berkeley (Haas) — Haas School of Business
5. Northwestern University (Kellogg) — Kellogg School of Management
5. Massachusetts Institute of Technology (Sloan) — Sloan School of Management
4. University of Pennsylvania (Wharton) — Wharton School
2. University of Chicago (Booth) — Booth School of Business
2. Stanford University – Graduate School of Business
1. Harvard University — Business School
Best Engineering Schools
Best Medical Schools: Research
1. Massachusetts Institute of Technology
2. Stanford University (CA)
3. University of California—Berkeley
4. California Institute of Technology
5. Carnegie Mellon University (PA)
6. University of Michigan—Ann Arbor
7. Georgia Institute of Technology
7. University of Illinois—Urbana-Champaign
9. Purdue University—West Lafayette (IN)
10. University of Texas—Austin (Cockrell)
1. Harvard University (MA)
2. Stanford University (CA)
3. Johns Hopkins University (MD)
3. University of California—San Francisco
3. University of Pennsylvania (Perelman)
6. Washington University in St. Louis
7. Columbia University (NY)
8. Duke University (NC)
8. University of Washington
8. Yale University (CT)