Achieving Success in an Entrepreneurial World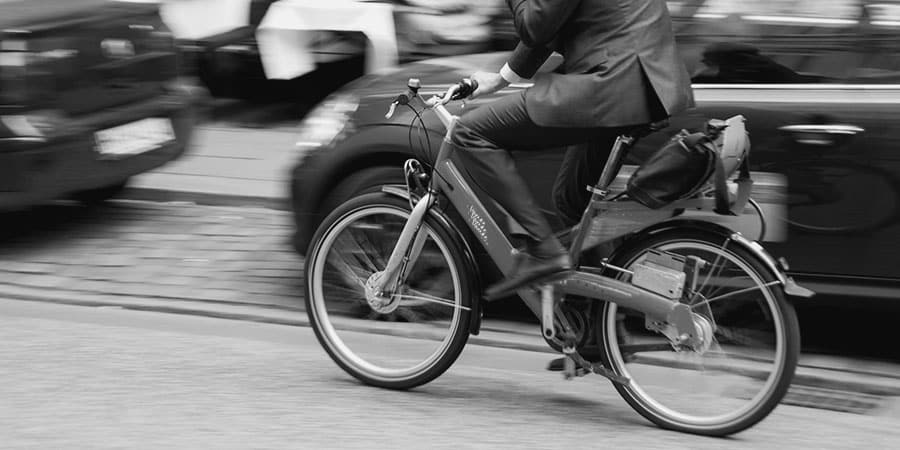 We are currently living in an entrepreneurial world, in which setting up a business faces a real challenge indeed. For those who do take the plunge, a great deal of success can be achieved.
The initial stages refer to the business as a 'startup company', in which the business is able to establish key factors that help in its growth and success. This time can be viewed as a mere learning curve, by which the company determines what methods lead to the most positive outcome. During this time, they are able to establish their audience base and focus on keeping them interested. This stage determines whether the pen is stronger than the sword and for others, whether they fall on their sword.
Ultimately, those who establish success at this stage are then rendered a 'small business' and after further success and development, a 'real business'. But how do businesses make success in such a competitive world? We spoke to a number of businesses in order to gain valid evidence around how to reach success in the business world. In doing so, we were able to obtain interesting insights behind existing success, the drive and motivation they had and their tips for anybody seeking to take a similar journey.
To start, we spoke to Emily Barnes. She is the Founder of Design for Me, an architect, interior and garden designer website offering luxury bespoke designs.
What made you decide to start the business?
The idea for Design for Me stemmed from my own experience working as a residential architect. I realised it would provide a very useful resource and simply thought, this needs to exist! I was thinking about starting up my own architecture firm and spoke to a few architect friends who had made that leap already. They were finding it incredibly difficult to get the first few clients on their books and build up their reputation and portfolio. They relied on small private residential projects like extensions and conversions, but even these jobs weren't easy to find. At the time, I was working in a large high-end architecture firm designing £multi-million houses. We frequently got calls from new clients with £50k extension projects asking if we could help them. We were clearly the wrong kind of firm for them – we had bigger fish to fry and would have been too expensive to boot. So we turned these clients away. They came to us because we were easy to find and had a flashy website and a big marketing budget. Design for Me provides a quick, inexpensive way for small or young practices or freelancers to easily connect with the homeowners who need them.
What difficulties did you face in the first year and how did you overcome them?
Before the website could start trading there was a lot of design and preparation to do, and it wasn't cheap! So I set up the business while working full-time. This allowed me to support myself and where I could, put up some capital. Other funding came through a government backed 'Start Up' loan and savings. I had a vision for where I wanted Design for Me to be but knew that I'd have to make some compromises to keep it within budget. I taught myself about web design and called in favours from creative or techy friends to help get the first version of the site ready. There was no getting around paying for web development, but I did spend a long time comparing quotes and finding the right company to fit the basic requirements and budget.
What tips do you have for new startups looking to survive their first year of business?
Gather as many opinions as you can and research! Although it's really tempting to get your head down and start grafting, you should allow yourself time to build up knowledge to ensure you're heading in the right direction. In the first few months I kept a notebook of conversations I'd had and advice I'd received.   I knew a lot about the industry the website was aimed at, but very little about web development, marketing or business. So I reached out to friends… and friends of friends…and took them for coffee in exchange for their ideas and advice.
—————————————-
We then spoke to Adam James. He is the Managing Director of Springup PR, a PR agency run by experienced journalists and media insiders. He talks of the trials and tribulations he faced in his journey climbing the ladder to success, how to keep motivated and his top tips on reaching a positive outcome.
What made you decide to start the business?
Having worked as a journalist for 15 years, I felt that PR agencies more often than not did not 'hit the mark' when they pitched ideas or stories to me on behalf of their clients.   It usually boiled down to the fact that the 'story' they pitched was not really a 'story'. I was also taken aback by the amount of "PR fluff" emanating from many PR pros. Journalists ashore such fluff! So I decided to launch a PR agency based on the skills and know-how of journalists or 'media insiders'. That was our USP, and this is what differentiated us – and still does. With the ever-increasing dominance of digital and social media, core journalist skills remain vital.
What difficulties did you face in the first year and how did you overcome them?
We were fortunate in we got off to a flyer with some great clients. But for any start-up it's all about finding and retaining clients. So I had to learn exponentially on how to market Springup PR. Doing PR for clients was one thing. But marketing the agency required gaining new knowledge and know-how on everything from networking, email marketing, Google Adwords, content marketing, and the psychology of sales. I'd no previous training or experience in this. So I had to move fast onto this learning curve.   During the first year, you have to use your budgets efficiently and effectively. Always negotiate for deals from suppliers. That's what I did, and still do. Again, that's something I learnt from working for news media. Savvy businesses wanting to advertise would negotiate on cost.
What tips do you have for new startups looking to survive their first year of business?
Your mindset has to drive you. There will be peaks and troughs, but you have to keep focused. Don't get side-tracked.   And learn about marketing your business, as much as working in your business. If you're business is growing and succeeding through its reputation, imagine how much more it could achieve if it reached new prospects who had never previously heard of you. Plus, your staff are your premium asset. Do your utmost to retain talent. Their skills and expertise will be of value to your customers, and therefore your business.   Successful business people often advise startups to gain wisdom and insight from a mentor. I've not had a formal mentor, but there's one or two successful business owners who I listen to, and endeavour to implement what they advise. But chose your mentor carefully. Why would anyone take advice seriously from someone who's not run a successful business? And understand your financials – costs, revenue, profit etc. Keep track of them, and don't lose control of them, psychologically or in reality.
Setting up a business is a fun, exciting and challenging experience – but for anybody who can tackle and overcome the obstacles that their business faces, success is indeed in sight. Ultimately, when a business has acknowledged the methods that benefit success, a bright future can be had. But this does not come easily. These entrepreneurs have offered some inspirational advice to other like minded individuals who possess a real passion to be successful in their business.
******
What you may have missed — and really should read:
1. Best business schools to study for an MBA in Canada, 2016
2. Helping employees avoid unexpected tax bills under new pension rules
3. Infographic: Why Video Marketing Should Be A Priority For Advertising In 2016
4. The Top 25 Largest Defense Companies In The World, 2015
5. Best business schools in Spain to study for an MBA, 2016
********
By Stephen Verber