10 Emerging Tech Trends To Watch In 2016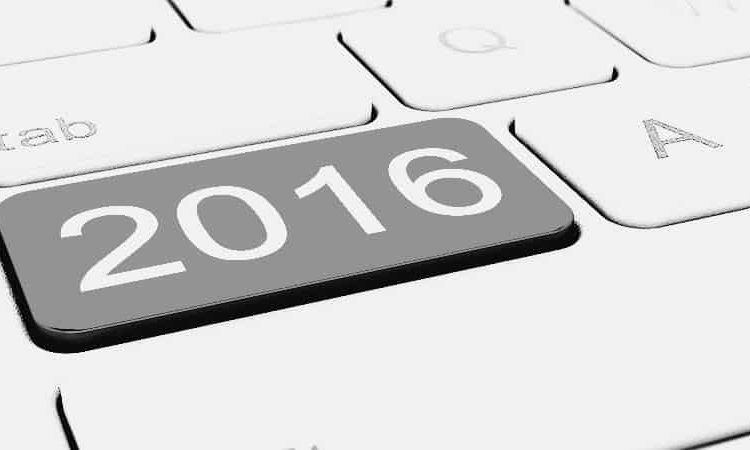 Technology is constantly evolving and the implications it can have on businesses are often bigger than many people realise. As technological developments occur there are trends emerging which not only have implications for the year ahead, but for years to come as well. An infographic created by Lucas Blake outlines the top ten strategic technology trends of 2016 as identified by Gartner.
Strategic trends are defined as those having the potential to make a significant impact upon businesses, meaning the trends could have a real effect on numerous companies. Of course, any business is defined by its ability, and willingness, to move with the times, and if trends are observed in the right way there is certainly the opportunity to gain a clear competitive advantage.
The first strategic trend for 2016 is the development of the device mesh. This is a term used to describe the growth of interacting devices beyond the current devices on offer. The device mesh will reflect the integration of more items gaining interactive capabilities and will become an aspect of daily life. This leads to the second trend; ambient user experience. With the development of the device mesh user experience will change in many ways eventually resulting in an ambient user experience that can work across time and space by integrating with every element of the device mesh, meaning the experience will be fluid rather than stopping and starting.
The Emerging Tech Trends for 2016
1. The Device Mesh
2. Ambient User Experience
3. 3D Printing Materials
4. Information of Everything
5. Advanced Machine Learning
6. Autonomous Agents and Things
7. Adaptive Security Architecture
8. Advanced System Architecture
9. Mesh App and Service Architecture
10. Internet of Things Platforms
The third trend focuses on technology that has developed significantly over the past few years. 3D printing has emerged as an important technology with the potential to revolutionise a number of industries and the way supply chains are understood. These developments mean that the materials that can be 3D printed are set to keep expanding and there will be steady growth of this technology over the next 20 years.
The mass of information that has come from recent technological developments is expected to keep growing creating more and more information. One aspect of this is known as information of everything, the fourth trend, as the previous processes for collecting data will become redundant in favour of data that is no longer isolated, incomplete, or unintelligible. Instead the information will be complete and include all possible data.
In order to process this higher volume of information the fifth trend is advanced learning machines. These machines will utilise deep neural nets to process the vast amounts of information on offer and autonomously learn to perceive the world. This development will also lead to autonomous agents and things; the sixth trend. Machine learning will enable the production of more effective virtual personal assistants, autonomous vehicles, smart advisors, and robots. Artificial intelligence will reach levels that have never been seen before.
Increased reliance on technology alongside the further integration of technology into people's everyday lives also means that there is more at stake for the security of this technology. The seventh trend is adaptive security architecture. Threats have increased as technology has developed and more important aspects of the world become digital. Security must improve and become suited to a multitude of new tasks.
All of these technological improvements have one thing in common; they put far higher demand on the machines and systems needed to power technology. This is why trend eight suggests that there will be development of advanced system architecture. These machines will use neuromorphic architectures which work like a human brain to meet the demands of new technologies.
The ninth trend is also about the way machines will have to adjust to accommodate future demands, however the trend of mesh app and service architecture relates to software instead of hardware. This trend indicates the necessary shift away from monolithic and linear architecture and toward agile, flexible, and dynamic design. The construction of architecture in this way also connects closely to the final trend; internet of things platforms. The development of platforms for the internet of things is vital for the future as these platforms are essential for making future technology functional and will be vital in enabling the development of the digital mesh.
While these trends may seem to relate to concepts that are still distant in some respects, the building blocks of this new technology all currently exist, meaning that businesses which invest in the right fields will be at a significant advantage in the future. The integration of technological development will have a major impact upon many companies, and finding ways to adapt will be vital to success in the future.
Dr. Amarendra Bhushan Dhiraj is the CEO and editorial director at CEOWORLD magazine, the leading global business magazine written strictly for CEOs, CFOs, top managers, company directors, investors, senior executives, business leaders, high net worth individuals, and the most globally powerful men and women.
Latest posts by Dr. Amarendra Bhushan Dhiraj
Leave a Reply