What Personally Motivates CEOs To Act On Climate Change?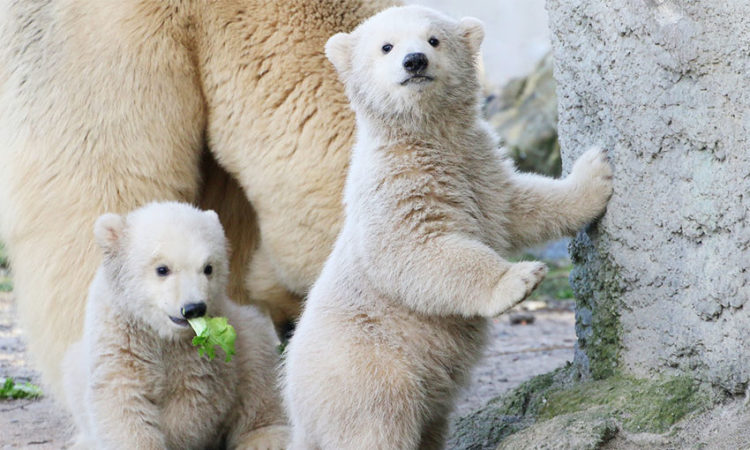 A desire to protect the interests of future generations is seen as a critical or even overriding factor that motivates CEOs to drive business action on climate change, according to PwC's CEO pulse on climate change survey.
However, three out of five surveyed (63%) said they were personally motivated by creating a reputational advantage. Just over half (53%) identified improving shareholder value as a motivator.  Other factors on the list include "building trust" with 52%, "consumer demand" with 50%, "resilience" 44%, and "talent" 40%. Only 5% of CEOs said no action was being taken.
When asked what personally motivates CEOs to drive business action on climate change?
1. Future Generations 81%
2. Reputation 63%
3. Shareholder Value 53%
4. Building Trust 52%
5. Consumer Demand 50%
6. Resilience 44%
7. Talent 40%
The following chart shows the top 7 responses.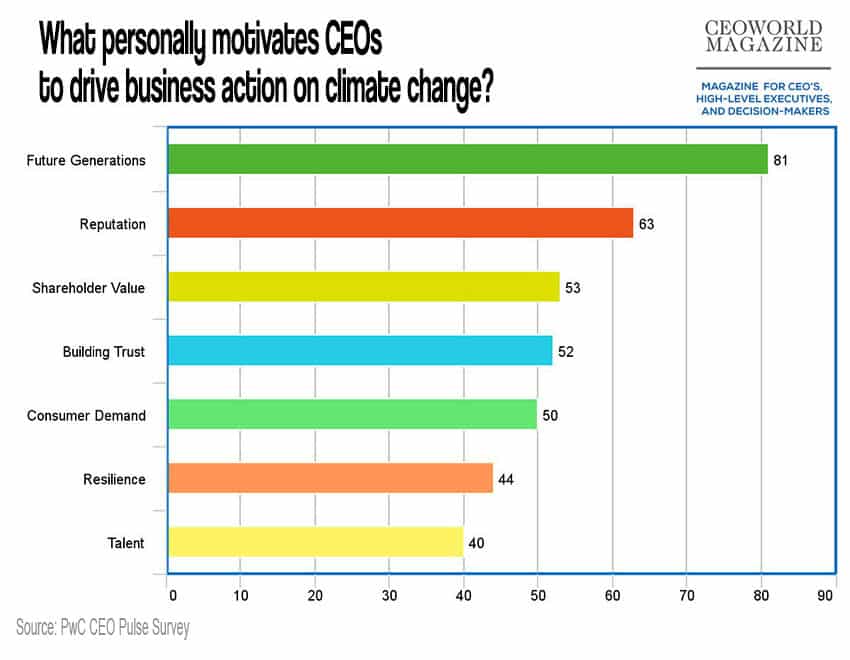 PwC surveyed 142 CEOs across Europe, Latin America, Asia Pacific, Africa, North America and the Middle East in July 2015.
Dr. Amarendra Bhushan Dhiraj is the CEO and editorial director at CEOWORLD magazine, the leading global business magazine written strictly for CEOs, CFOs, top managers, company directors, investors, senior executives, business leaders, high net worth individuals, and the most globally powerful men and women.
Latest posts by Dr. Amarendra Bhushan Dhiraj
Leave a Reply