How to Transform Data Into Insight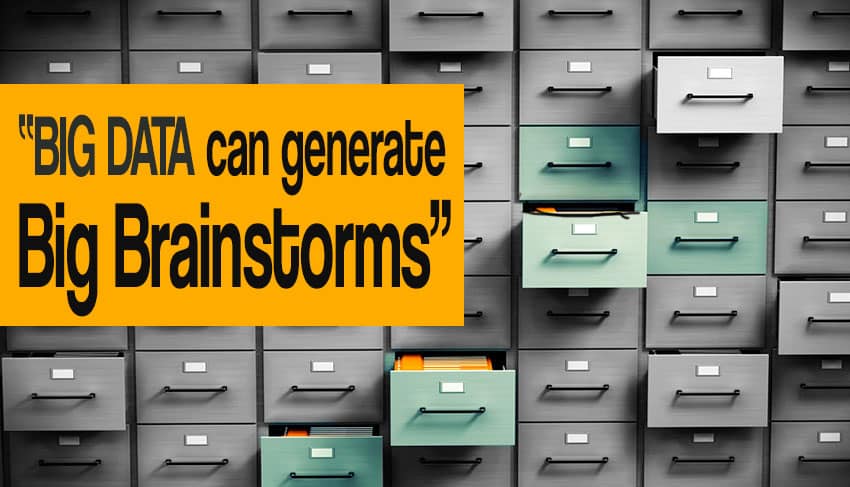 In many businesses, leaders at higher levels feel pressured to collect data from every direction: sales numbers, customer support resources, client health scores — anything and everything that might tell them something about their company that isn't apparent outside of the metrics. They measure and measure without understanding why or having a plan for what they might find.
Data collection without perspective, however, is almost as dangerous as collecting no data at all. Vanity metrics, those that look impressive but don't lead to real insight, simply tell you what you already know. You won't get the results you want by collecting data indiscriminately and running an algorithm over all of it.
Even more frustrating than using data to make decisions for the future is utilizing data to analyze the past. If you don't know how to tie your data back to your growth, you risk misattributing your success to the wrong factors and making mistakes that could have easily been corrected if you looked at the available information under the proper lens.
You need more than data to make better decisions; you need insight.
Transforming Data Into Insight
None of the struggles that companies have with data should indicate that they don't need it or that data-driven decisions are overrated. On the contrary, good data is critical to success in the information age. Companies that use data effectively are five times more likely to make faster decisions than companies that do not and twice as likely to reach the top 25 percent of financial performers within their industries.
Data isn't the enemy; the trick is to use it the right way. You can start by following these guidelines:
Be strategic from the outset. Build a data analytics plan, and see how each piece fits into the next before you start to measure.
What works for one business likely won't work for another. Create a personalized data-collection strategy for your business, or you'll find yourself struggling to understand a pool of numbers meant for someone else.
Keep your data clean at the collection stage. If you start by populating charts and spreadsheets indiscriminately without a larger goal in mind, the charts won't end up telling you much. Remember, numbers without a defined purpose are just vanity metrics.
Data is an infinite resource, so volume doesn't matter quite as much as curation. Curate the right data before creating charts and visuals — it might not look as impressive on the back end when you only have 25 percent of the volume you could have collected, but when you assemble the right information, your uses for it will have more impact.
Once that data is part of a visual, you might see that your sales are up from this time last year or that your marketing campaign generated more spam than results. If you didn't set out to measure those things specifically, you would have trouble identifying the root cause of the changes in the sea of information. Data provides the raw material, but insights create an invitation for further questioning.
Review your strategy. Once you've made a plan for your data, collected it, and gathered some great insights, do a meta-analysis of that process to see why you got the results you did.
Unless you're exceptionally talented or exceptionally lucky, your first plan to draw insights from your data won't be perfect and will likely contain some meaningless or misleading metrics.
Every piece of data you gather needs to serve a purpose. If you find some information that doesn't, purge it from your analysis to make things go more smoothly next time. The more you eliminate unnecessary data, the easier it will be to gain insights from the metrics that really matter.
Integrate your insights. Don't let your quality insights sit on a shelf; make a plan to put that information to work as soon as possible.
Coffee giant Starbucks asked its decision scientists to crowdsource ideas from customers through its My Starbucks Idea program, which allows customers to communicate with the company about ideas they have for growth. Starbucks gathered business data specifically to prepare for this initiative, so when customers have good ideas for the business, decision scientists for the company have the resources they need to analyze the suggestions and decide whether they're feasible.
Some companies like to use a push intelligence layer to find anomalies in data and alert regular business users through a simple interface on their phones or computers. How you decide to do this depends on your business processes, but you must take action somehow. The worst thing you can do with your hard-earned insights is nothing.
The technology to collect data came before the knowledge of how to make good use of it, so some business leaders have been victims of our own technological progress. Now that you know how to prepare for data collection and curate it carefully, transform that raw information into insights that will help your company grow without being the victim.
——
By Marius Moscovici, the founder and CEO of Metric Insights. 
Track Latest News Live on CEOWORLD magazine and get news updates from the United States and around the world. The views expressed are those of the author and are not necessarily those of the CEOWORLD magazine.
Follow CEOWORLD magazine headlines on:
Google News
,
LinkedIn
,
Twitter
, and
Facebook
.
Thank you for supporting our journalism. Subscribe here.
For media queries, please contact:
info@ceoworld.biz