The Next Adventure in Social Marketing: Employee Advocacy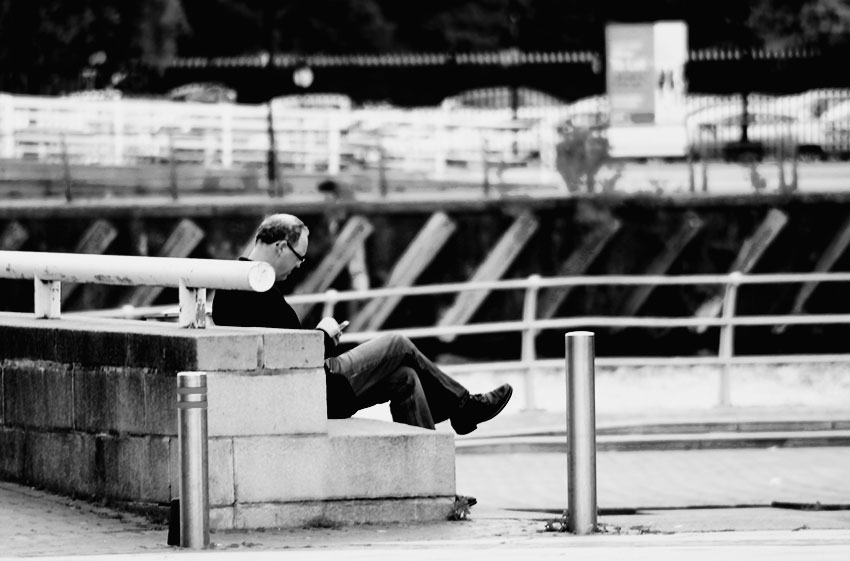 The increasing adoption of social as a communication channel for both brands and people brings with it a new set of issues. Sure, these conversations offer brands the chance to push promotional messages and, more importantly, engage in one-on-one discussions with their customers. Yet as the volume of outbound messages, conversations, and customer chatter rises, it is increasingly important to supplement work done from your brand handles with more comprehensive social outreach.
Enter: your employees. Given the congested nature of today's social space, marketing, PR and communications teams may not always realize that each of their fellow employees has the ability to reach and influence others through social activity. By creating an employee advocacy program, utilizing the right tools, providing clear guidelines and curating engaging content for them to share, you can empower your entire team to play a role in raising your brand's presence on social.
Turning employees into effective brand advocates doesn't happen overnight. An effective advocacy program requires a complete strategy and technologies that provide employees—from entry level to the C-suite—with relevant content to consume and share across social networks. To enhance an employee advocacy program, consider these three key actions.
Offer Suggested Messaging that Builds Thought Leadership
What we see with many employees is a high willingness to share but a low propensity to actually share. One of your team members might see a great industry article or be open to posting a job listing online, but multiple barriers stand in their way. Perhaps they simply feel that sharing takes too long and detracts from the job they were actually hired to do. Or they may fear that they will get in trouble for posting, or be unsure if competitors are promoting the same content.
Your employees aren't all marketers, and they may not all be comfortable on social so remember: we have a responsibility as marketers to make it easier for employees to share. An employee advocacy platform with pre-approved content will do just that and encourages employees to feel confident about sharing.
One mistake companies sometimes make is attempting to implement a 'click to share' system with locked-in post material. No one goes to their social feed eager to read a stream of automated posts—this type of inauthentic sharing doesn't spur genuine conversations or drive the type of brand recognition you want. Employees need to have the freedom to share curated content in their own voices. Within a structured framework, individuals can share on-brand content that resonates with other social users while writing in more approachable language.
Personalized sharing offers every employee the chance to be a trusted voice and thought leader of their own volition. As users share carefully curated content on behalf of your brand, they will make meaningful social connections and start conversations with relevant industry stakeholders. Content sharing should also align with broader company initiatives—scheduled and tagged content simultaneously promotes personal expertise and your company's bottom line.
Administer and champion a platform that all of your employees, no matter their social sophistication or inclination, can and will use. We all have a variety of software in our stack, so if the platform does not make sharing easier for employees, or if the content accessible is not relevant, adoption will wane. The idea of automating content into the platform may be attractive, but a little extra time and effort on the admin side can create a better experience for your employees.
Monitor Activity and Provide Earned Recognition:
An employee advocacy platform will help you build trust and brand loyalty by recognizing the hard work happening within your company. We often end up talking about rewards and incentive programs with our customers, and there's a spectrum of recognition that proves successful:
Leadership praise – a CEO or executive publicly congratulates top sharers verbally or via email to the entire organization.
Gift giving – top sharers are recognized with small gifts, and all employees are encouraged to keep sharing for their own chance to win.
Point threshold – social sharing is integrated with an existing recognition program where employees can be competitive and earn points toward prizes.
No matter how recognition works, it is a chance for you to show employees that their advocacy and support matters. However, a platform built on competition does not necessarily increase or help maintain meaningful employee engagement. While gamification is built into social sharing technologies, be mindful that it could lead to excessive and impersonal sharing by employees who want to 'win' the advocacy 'game.' It may also discourage employees from sharing because of weak social networks or the perception that they can't catch up.
While reporting and analytics are valuable sources for internal data and trend spotting, they should never deter sharing. In order to avoid counteracting your advocacy program's intended purpose, keep most metrics to the admin level or team members responsible for the program management.
Inform Current Employees While Enticing New Ones:
One undervalued bonus of employee advocacy is the resulting excitement and team pride. When employees utilize an advocacy platform, they're also consuming that content before they share it. It's a continual reinforcement of brand messages, plus education on your industry, customers and even competition. Not only does sharing amplify reach, but it also makes the employees you already have more informed and better engaged. In fact, companies with engaged employees outperform those without by up to 202 percent, and employees of socially engaged companies are 20 percent more likely to stay at their company.
Creating an informed workplace leads to new internal and external connections and an improved marketplace reputation. What's more, employee advocacy can assist in recruiting new hires. Employees who share job postings on social media can reach a trusted community and recruit the most qualified candidates for a job. Referrals account for only 7 percent of job applicants, but 40 percent of hires who are far less likely to leave in the first 18 months.
Though an employee advocacy program won't replace your existing digital marketing strategy, it is an approach that employs the most effective form of advertising: word of mouth marketing. According to Nielsen, 84 percent of people trust recommendations from people they know more than any other form of advertising. With the right strategy and tools, an employee advocacy program can help you start bridging the gap between your brand and your target audience, all while using a resource that was in front of you all along.
******
By Andrew Caravella, VP of Marketing, Sprout Social.
---
Add CEOWORLD magazine to your Google News feed.
---
Follow CEOWORLD magazine headlines on:
Google News
,
LinkedIn
,
Twitter
, and
Facebook
.
---
Thank you for supporting our journalism. Subscribe here.
---
For media queries, please contact:
info@ceoworld.biz
---