The world's most favoured investment destinations, 2015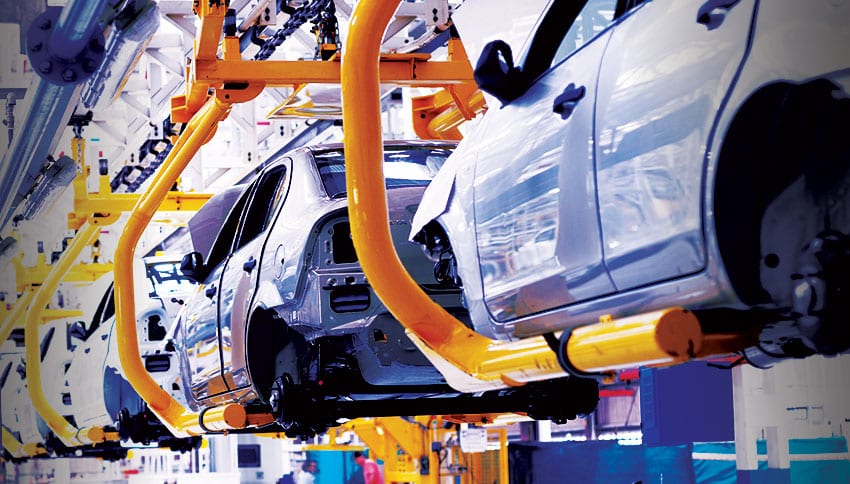 India emerged as the world's most attractive investment destination for the next 3 years, according to a new Ernst & Young report, more than double the percentage who preferred China.
32% of international investors, said India, the world's fastest growing economy, is the most favoured investment destination in the world, followed by China, and southeast Asia, in general, completes the top three.
The report is a big endorsement of Prime Minister Narendra Modi's flagship programmes like "Make in India," "Digital India," and "Smart Cities." The fourth most attractive investment destination was Brazil, followed by North America and Latin America.
The report, asked top decision-makers in multinational corporations: "Which will be the most attractive market for investment in the next 3 years?"
The chart below shows the percentage of the 505 executives from global corporations questioned; who ranked a country first, and then total mentions among the top 3 investment destinations:
The world's most favoured investment destinations, 2015: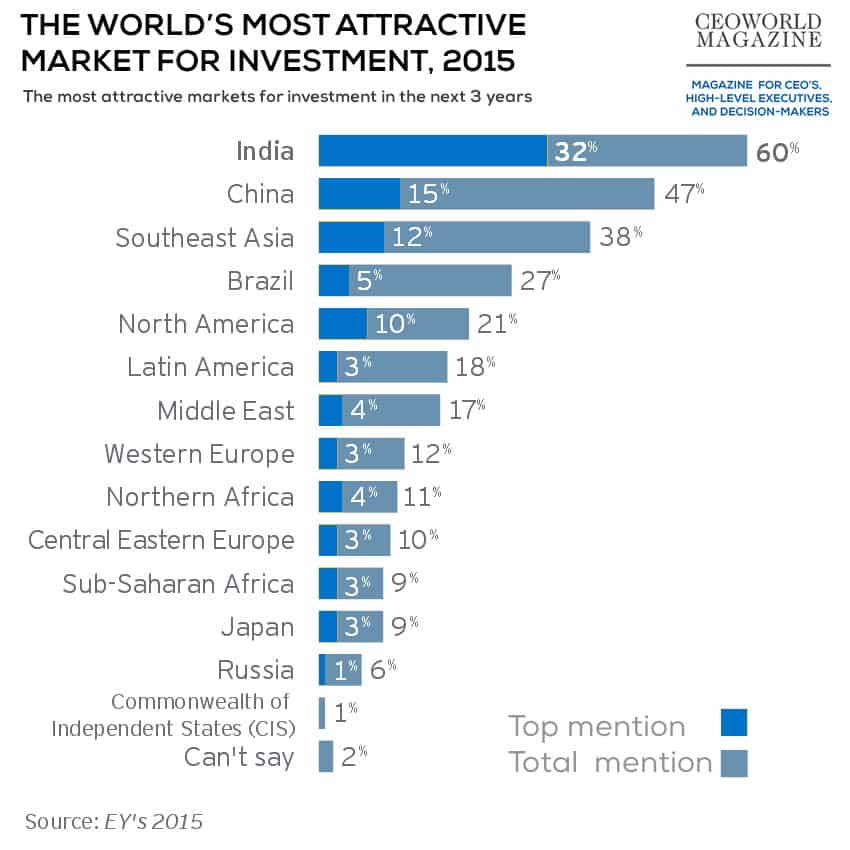 Dr. Amarendra Bhushan Dhiraj is the CEO and editorial director at CEOWORLD magazine, the leading global business magazine written strictly for CEOs, CFOs, top managers, company directors, investors, senior executives, business leaders, high net worth individuals, and the most globally powerful men and women.
Latest posts by Dr. Amarendra Bhushan Dhiraj
Leave a Reply