List Of Top 25 LGBTQ-Friendly Colleges And Universities In The United States For 2015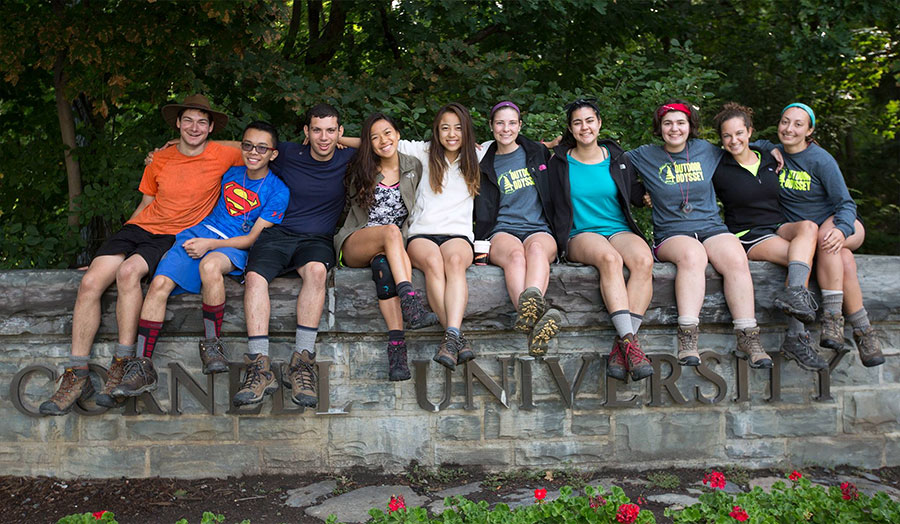 The University of Massachusetts has been named as one of the top 25 LGBTQ-friendly Colleges and Universities in the United States for 2015 by Campus Pride, a nonprofit support and advocacy network for students who identify as lesbian, gay, bisexual, transgender, queer or questioning (LGBTQ).
Also on the list of 25 top colleges and universities working to create an inclusive campus climate for LGBTQ students is Princeton, Ohio State, Cornell, Rutgers university, University of Oregon, and the university of Maine at Machias.
The top 25 LGBTQ-inclusive colleges and universities list, 2015, is based on responses to the Campus Pride Index, a national benchmarking tool that self-assesses LGBTQ-friendly policies, programs and practices. The list recognizes the "Best of the Best" LGBTQ friendly higher education institutions in the United States. The listing this year includes public and private colleges with student enrollment from 1,600 to more than 50,000.
In order to be in the Top 25 LGBTQ-Friendly Colleges and Universities in the United States listing, an institution had to score the highest percentages in a long list of LGBT-friendly categories ranging from inclusion, institutional commitment, student and academic life, campus safety, LGBT health, and LGBT recruitment.
Here are the top 25 LGBT-friendly Colleges and Universities in the United States for 2015 (listed in alphabetical order):
1. Cornell University
2. Elon University
3. Indiana University, Bloomington
4. Ithaca College
5. Macalester College
6. Montclair State University
7. Princeton University
8. Rutgers, The State University of New Jersey-New Brunswick
9. San Diego State University
10. Southern Oregon University
11. The Ohio State University
12. The Pennsylvania State University
13. Tufts University
14. University of Colorado at Boulder
15. University of Louisville
16. University of Maine at Machias
17. University of Maryland, College Park
18. University of Massachusetts, Amherst
19. University of Minnesota Twin Cities
20. University of Oregon
21. University of Pennsylvania
22. University of Vermont
23. University of Washington
24. University of Wisconsin – Green Bay
25. Williams College
Macalester College was also among the top 20 LGBT-friendly colleges and universities in the United States, 2015 according to a list released by the Princeton Review in early August. You can also explore the top 100 business schools rankings by CEOWORLD Magazine for 2015.
[Note: More information on Campus Pride, and images by Cornell University Facebook page. ]
Dr. Amarendra Bhushan Dhiraj is the CEO and editorial director at CEOWORLD magazine, the leading global business magazine written strictly for CEOs, CFOs, top managers, company directors, investors, senior executives, business leaders, high net worth individuals, and the most globally powerful men and women.
Latest posts by Dr. Amarendra Bhushan Dhiraj
Leave a Reply