Social Media: How Any Business Can Benefit
In today's market, businesses have to work on social media on some level. It's free advertising of course, and to compete, businesses are going to have to learn to utilize it. This strategy is especially beneficial for those without nationally recognized name for them to coast on.
There are quite a few things to consider before launching a social media campaign; what your goals are, the type of platform you focus on, what resources you plan to offer, etc.
Let's look at each of these points in detail:
What's your Goal?
How do you plan on engaging with your public? Do you want your account to be known for its sense of humor and witty posts? Do you want to be more of a resource, posting about important shifts in your industry? Are you looking for a more casual, or professional image?
Write your goals down, and create a content calendar. It's important to organize when you post and its content to create a coherent flow. A schedule is good because users will appreciate a regular posting time. If say, you post on Facebook every day at 10 am, people who like your content will look forward to your posts every day at that time.
What is your target interested in?
Discovering what types of posts most interest your intended audience is important in deciding what platform to choose, as they aren't all the same and fulfill different needs. Then there's the usefulness of your posts. People are more likely to share and like posts they find useful, so you're going to have to inform more than you advertise. A good rule of thumb is the 80/20 rule that 80% of your posts should be informative and sharable while 20% should be about your brand. The informative bit gives people an idea of the type of values your organization holds as well as the kind of business you're in.
Remember, you're starting this thing to increase company engagement with customers. So responding to the public right away is a must. In fact, 42% of Americans expect a response within an hour.
What platform is good for you?
Every social media platform is different. They all connect people, but just in different ways.
If your audience or intended image is professional, LinkedIn and Google+ are the way you'd want to go. If your posts will be more visual (pictures and gifs) Instagram and Pinterest are far more suited for your campaign. Twitter is useful for short blurbs that often point to longer content off site. Facebook is rather casual, and is suitable for actually hosting content. Lengthy posts are the norm there.
You should choose one or more that's best suited for the purpose and atmosphere of your business. Identify which networks your desired audience uses. There are social monitoring apps that can show you where your industry gets talked about the most. Pick one of them at first, to build your base there. Facebook is a good place considering its versatility. Don't forget to watch competitor for strategies.
Work on becoming an authority in your industry by following and liking/favoriting other industry influencers that you agree with and sharing their posts. Periodically let your public know about current deals you have, as well as keeping on top of conversations with customers. It's important to let them know there's a real person behind the keyboard.
Capitalizing on Social Media Strategy
The biggest way to benefit from your social media campaign is through customer service. Complaints sent through social media can be resolved quickly, before they turn into a headline throughout your industry.
Social media is the world's biggest advertising platform that's totally free. With increased visibility, more and more people will be talking about you online, giving you a small boost in the search rankings as well. People tend to put more trust in companies with a significant social media presence, possibly making searching for investors easier.
If you want to compete in today's market, you're going to have to be social. Do you know of any more social media tips? Any social media faux pas that you've heard of? Let me know in the comments!
(Writing by Mordecai Hunter, Editing by Olga Solovyov, Managing Director Talent Acquisition at CEOWORLD Magazine Jobs and Victoria Adams)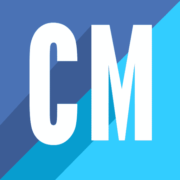 Featured Columnists at the CEOWORLD Magazine is a team of experts led by Camilla O'Donnell, James Reed, Amarendra Bhushan, and Amanda Millar. The CEOWORLD Magazine is the worlds leading business and technology magazine for CEOs (chief executives) and top-level management professionals.
Leave a Reply