Going beyond Boundaries: The Online Transition Phase of Traditional Store Outlets
Before thinking about opening another physical branch, consider the idea of putting up an online store first. Having an online retail store reduces the cost of expensive inventory and storage of products inside a traditional shop. Customers can also easily access them anywhere and anytime they want using their mobile phones, tablets or computers.
Venturing into online business is simple. This article will teach entrepreneurs how to smoothly make a transition from physical stores to online retail selling.
Pick a particular sales channel. Whether an entrepreneur is an online sunglasses retailer or apparel dealer, product display is important. Some entrepreneurs think that online selling requires owning a website, which is not always true. Furthermore, creating a website for the store is more expensive than placing the products on hosted e-commerce platforms and shopping carts
Snapdeal, eBay, Amazon and Flipkart are some of the online platforms that aspiring online retailers can use to display their products. Online retailers should be comfortable in navigating the platforms' systems and expand their business as they go along. There will be a significant increase in sales once a wider market reach is achieved.
Set-up the shop. The next step after choosing the desired online platform is working on its overall look and the product display. Since every item on the physical store will be placed online, it is essential to provide photographs and detailed descriptions of the products.
As an example, an online sunglasses retailer should include the quality, price and the model of sunglasses in the description. Since, it involves online business competition, it is also essential to entice customers with promos and discounts to increase placed orders and save shipping costs. Do not give false descriptions and inaccurate information. This may ruin the customers' trust.
Use management software for orders and inventory. Traditional method of using excel spreadsheets is effective for tracking sales in a physical store, but investing in management software for online order and inventory is more effective when it comes to consolidating purchases, handling sales from multiple platforms, updating inventories and plotting the schedule of shipping orders.
Do not forget to conduct a software test before using it in an online business. Either paid or free, the software must be free from any interruptions.
Consider the process of billing, packing and delivery. Transactions will start when the buyer makes a payment. In return, the retailer must prepare sales invoice, provide customer notification, pack the purchased item and send it for delivery. Some online platforms are strict with this so make sure to comply with all the process starting from invoicing to shipping.
An online store owner can also do some modifications to help the customers achieve an overall online shopping satisfaction. With the aid of order and management software, it will be easier for him to manage placed orders, notify customers and schedule delivery dates, hassle-free.
Establish and protect online reputation. Having a bad reputation is a no-no for sales. Seller's ratings and customer feedbacks can influence the consumer's purchasing power.
Being professional is the only way to prevent this from happening. Ensure that the orders are placed and never miss out on delivery dates. It is recommended to ship orders 24 hours upon placement.
Customers don't want cancellations and delayed deliveries, so use automated mailing services in order to notify them with the status of their orders.
Being an online sunglasses retailer or clothing dealer, it is essential to provide office contact numbers so that customers can call regarding follow-ups and inquire for additional orders. Do not forget to promote the products over-the-phone, but do not over promote them.
An online business retailer can now create his own website. Once he has established everything from picking a sales channel up to maintaining a good online reputation, website creation comes next.
However, managing a store website is not the same as managing products on an online sales channel. This is because website management requires advertisement with the help of various marketing strategies in social media.
Website creation is advisable if the seller already has a lot of overwhelming replies from online platforms and is capable of breaking free.
By following these steps, a retailer is on his way to making a lot of profits through the use of online stores that are formed out of physical stores.
*******
By Lindsey Patterson.
Lindsey Patterson, a freelance writer who specializes in technology and the latest social trends, specifically involving social media. She is currently a social media advisor to Vivint.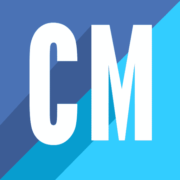 Featured Columnists at the CEOWORLD Magazine is a team of experts led by Camilla O'Donnell, James Reed, Amarendra Bhushan, and Amanda Millar. The CEOWORLD Magazine is the worlds leading business and technology magazine for CEOs (chief executives) and top-level management professionals.
Leave a Reply