Finding a Guiding Star Metric for your Team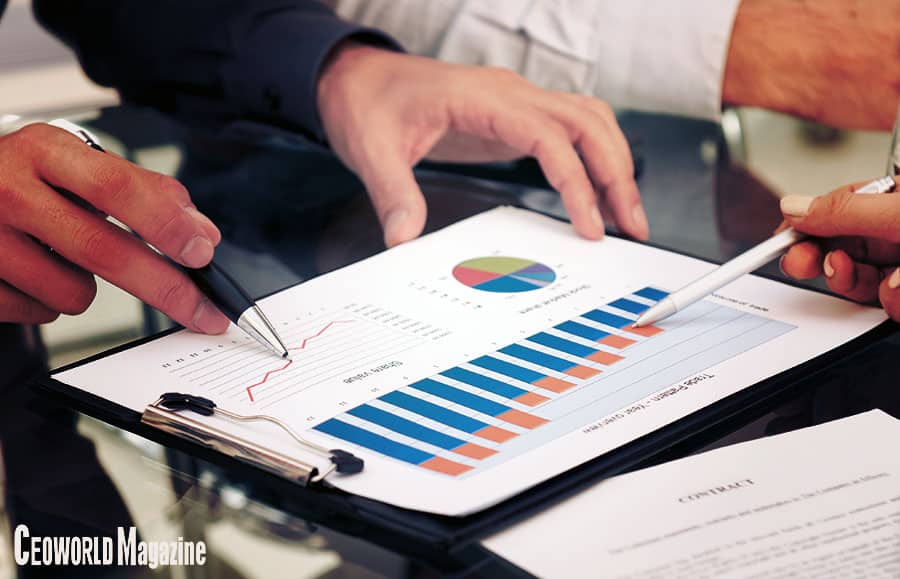 Many times throughout my career as a marketing leader I have been challenged to prove that the work of my teams and the campaigns have been the best possible investments for the company. It is an age-old question for businesses looking to determine the best use of resources—how do you measure the success of teams and their efforts?
It has been my experience, that regardless of the size and make-up of an organization, it is critical to pin down measurable objectives to help teams remain focused on what matters and tie their work back to meaningful results.
I call these "Guiding Star Metrics"—those that best describe the value a team delivers to the company. Just as the North Star once guided ancient mariners, Guiding Star Metrics can help keep teams remain oriented on the organization's definition of success.
Of course, there is no one metric that will apply to every team or individual, but the process of trying to determine which handful of metrics are the important ones can be of great value. Here are some ideas on how to determine the Guiding Star Metrics for your team.
The first step: Consider the big picture
This may seem like an obvious step, but when you are working with an abundance of measurement possibilities it is worthwhile to think about the big picture and to consider the problem you are really trying to solve.
For example, let's say your team is responsible for a mobile app. Your first thought might be that app downloads is the metric to track. But is it? If your customers download your app, but they never launch it—or if they only launch it once, does that equal success? Probably not.
Maybe you aren't in the business of getting people to download apps, but rather, you are in the business of making people more productive, feel more connected or experience some other positive result. In that case, while you should track downloads and first launches, your Guiding Star Metric should be something that represents the essence of the business you are in. Metrics such as time spent using the app, social sharing and days since last use get closer to the heart of your value. There is a major trend in some sophisticated organizations to develop composite metrics, wherein you mash up multiple metrics (taking care to weight them appropriately vis a vis each other) to create a single metric to track. This kind of thinking will likely lead you in a more creative direction as you identify your Guiding Star.
The second step: Matching the metric to the right stage of business
Different stages of the business life-cycle require different metrics. For example, teams in a startup must determine the market need for their service and need to get loud and proud in the market telling their story. In that stage, attention generating activities such as social stunts, viral videos and peer-to-peer endorsements are best measured with social chatter, media coverage and similar buzz metrics.
A more mature organization will likely be focused on demand generation, customer satisfaction and return on marketing investment. Other teams in this stage may be focused on optimizing the experience with their products, and thus would measure changes in signup rates, and session length and abandonment metrics.
The third step: Determine where your team creates the greatest value
Clearly identifying the value an individual and a team delivers and tying it to the organization's overall objectives can have a dramatic impact on results.
For example, I worked with a digital marketing team that had so many metrics to choose from that they struggled to zero in on the one that best illustrated their value. They examined various funnel and pipeline metrics—such as campaign click-through rate and total pipeline generated—and found that none of them fully described the team's purpose or value.
So the team took a step back and asked themselves, what if they were trying to make the case to the CFO or CEO to hire someone to come in and do our jobs? What one metric could illustrate the core value they would deliver to the company? The team found that their primary value add was in generating sales pipeline and that measuring their impact on the cost per dollar of sales pipeline they created was their Guiding Star Metric—it translated to real business value when they lowered that cost by a fraction of a cent.
On the opposite end of the spectrum, I worked with a creative team that struggled because they couldn't come up with a good objective measure that clearly translated to value. They routinely measured the number of projects they delivered on time, the level of visual artistry in their work, and the number of review rounds required to finalize a design. While those measurements were interesting, none was likely to increase the credibility of the team or its individual members, and some were far too subjective to measure.
As they refined their thinking about their core value to the company, searching for the metric that would justify their existence, they concluded that the team's contribution to the intellectual property of the marketing organization is what established their value, because it impacted the conversion rate of marketing campaigns, which was real money. This led the team to articulate best practices, which they documented as validated design learnings, measured as the number times they validated, re-validated or invalidated a learning. This was a far less subjective metric, making it a very measurable Guiding Star Metric.
The fourth step: Bringing it all together
Once you have your list of metric choices, you then need to distill that down to a few key measures. Alistair Croll, author of "Lean Analytics" (with Ben Yoskovitz), offers some interesting insights in this area:
Use a rate or ratio. This is better than an absolute number. New users per day is more useful than total users.
Comparisons to other time periods. For example, how much your conversions increased from last week is better than just saying you have two percent conversions.
Choose easy to understand metrics, no more complicated than a golf handicap.
For metrics you use to determine product pricing or who your market is, choose those which will significantly change your behavior.
It may not be possible to find one Guiding Star Metric, but the process of looking for it reveals where your efforts are best focused, and more importantly, what your organization values in your work. Nothing beats delivering business value when it comes to ensuring your long-term job security.
*********
Written by, Jeff Allen, Senior Director of Product Marketing for Adobe Analytics at Adobe. You can follow Jeff on Twitter, Facebook, Google+, and Linkedin.
---
Add CEOWORLD magazine to your Google News feed.
---
Follow CEOWORLD magazine headlines on:
Google News
,
LinkedIn
,
Twitter
, and
Facebook
.
---
Thank you for supporting our journalism. Subscribe here.
---
For media queries, please contact:
info@ceoworld.biz
---