Top 13 highest paid female CEOs and how they ranked overall in 2014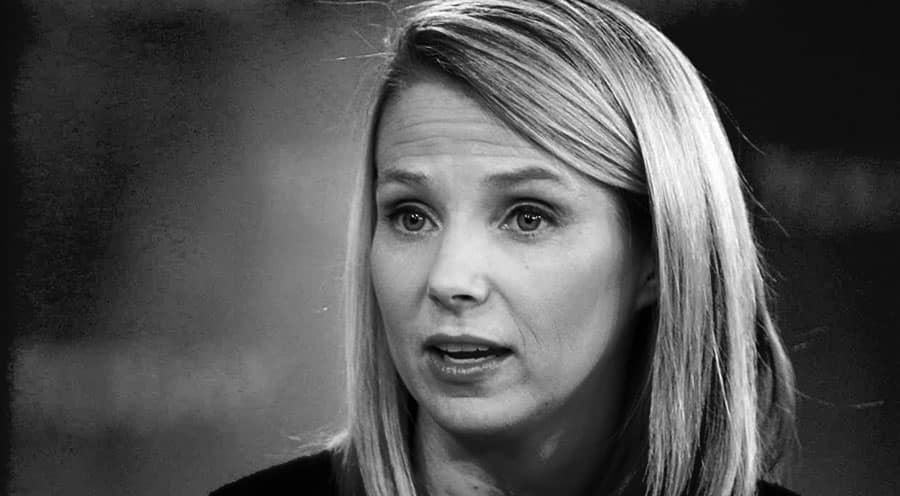 The highest-paid female chief executive in 2014 was Marissa Mayer, who made $42.1 million for leading Yahoo!. The next highest paid female CEO, United Therapeutics' Dr. Martine Rothblatt, took home a staggering $1.6 million.
She was followed by TJX's Carol Meyrowitz with $3.3 million, Hewlett-Packard's Margaret C. Whitman with $19.6 million and PepsiCo's Indra K. Nooyi with 19.1 million.
It was never going to be 50-50 (not just yet, anyway), female CEOs still take home far less than their male counterparts.
In fact, of the 200 highest-paid chief executives on The New York Times' list, only 13 were women. Additionally, the Times reports, "their average pay, $20 million, is 11.5% less than $22.6 million overall average."
Yes, it is thrilling to see these women head up some of the country's largest corporations. But, isn't it troubling to see so few females represented?
Here's what the top 13 female CEOs made, and how they ranked overall:
1. Marissa A. Mayer, Yahoo
Rank: 14th overall
$42.1 million
2. Dr. Martine Rothblat, United Therapeutics
Rank: 24th overall
$31.6 million
3. Carol Meyrowitz, TJX Companies
Rank: 54th overall
$23.3 million
4. Margaret C. Whitman, Hewlett-Packard
Rank: 72nd overall
$19.6 million
5. Indra K. Nooyi, PepsiCo
Rank: 81st overall
$19.1 million
6. Phebe N. Novakovic, General Dynamics
Rank: 83rd overall
$19.0 million
7. Virginia M. Rometty, IBM
Rank: 93rd overall
$17.9 million
8. Marillyn A. Hewson, Lockheed Martin
Rank: 97th overall
$17.9 million
9. Patricia A. Woertz, Archer Daniels Midland
Rank: 120th overall
$16.3 million
10. Irene B. Rosenfeld, Mondelez International
Rank: 124th overall
$15.9 million
11. Mary T. Barra, General Motors
Rank: 126th overall
15.8 million
12. Laura J. Alber, Williams-Sonoma
Rank: 149th overall
$14.7 million
13. Ellen J. Kullman, DuPont
Rank: 181st overall
$13.1 million
Dr. Amarendra Bhushan Dhiraj is the CEO and editorial director at CEOWORLD magazine, the leading global business magazine written strictly for CEOs, CFOs, top managers, company directors, investors, senior executives, business leaders, high net worth individuals, and the most globally powerful men and women.
Latest posts by Dr. Amarendra Bhushan Dhiraj
Leave a Reply