7 Tips for Women to Work It at Work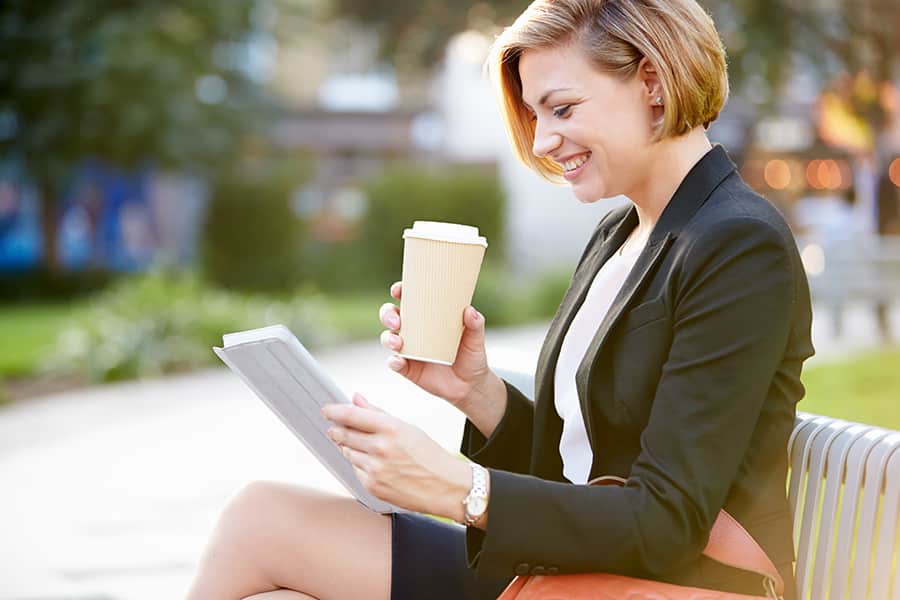 My instinct is to ignore and defy the stereotypes, false perceptions and limitations placed on professional women. However, that's not always the best option. I don't have any magical advice, shortcuts or quick fixes to changing the challenges we face as women in the workplace. What I would like to share, though, are a few things I've learned throughout my career that will help women establish themselves as strong, respected leaders.
Speak up

Ladies, don't let your voice be drowned out. Unlike our male counterparts, if we have to shout to be heard, we'll often choose to stay quiet instead. Find the impactful moments to speak up. Just because the men at the table are doing all the talking rather than asking your opinion doesn't mean that you don't have valuable insight to share. Women are intuitively savvy collaborators, listeners and synthesizers. The team can benefit from those qualities, so don't be afraid to contribute.

Seek (and accept) help

No man, or woman, is an expert in everything. Asking for help is in no way a statement about capability. In fact, it speaks more to a person's strength as a leader to be able to recognize, appreciate and utilize the talent of those around her. The same can be said when it comes to common courtesy. It's possible for male co-workers to respect you while also being chivalrous. I appreciate polite manners, and if a man wants to open the door or help me carry heavy boxes, that's fine. Yes, I'm capable, but who doesn't want help carrying heavy boxes?

Value partnership, not patronization

Appreciating a nice gesture or offer for assistance is one thing, but sometimes those good intentions can go awry. What begins as a partnership can turn into a male counterpart calling all the shots or making decisions for his female colleagues. You have a right to your own words and are more than capable of solving your own problems. Don't be afraid to ask for help, but if you don't need it, make sure you communicate that as well. Don't allow a male coworker to helpfully hover over your every move. I'll bet he's got plenty of other things he could be doing with his time anyway.

Stop apologizing

Last year Pantene released an ad titled "Sorry, Not Sorry" that addressed the issue of women unnecessarily apologizing for their questions or actions. You're an intelligent and competent member of your team, and you shouldn't have to apologize for that. Be confident in your decision-making ability. If women communicate that they don't think they're valuable enough to share space or have their voices heard, then they cannot expect the people they work with to have confidence in their abilities. How a woman carries herself and her level of confidence will determine how she's treated by those around her. Save your apologies for when you genuinely need them.

Ask questions, don't assume

I remind myself often of the saying, "Seek to understand before you seek to be understood." It's frustrating when male coworkers determine your commitment or capability based on preconceived notions; in fact, it's downright disrespectful. So if we don't want it done to us, let's give them the same courtesy. When a concern with a male coworker arises or you experience unfair treatment, have a face-to-face conversation about the situation before jumping to conclusions. A passing comment or action could have been an honest or ignorant mistake rather than an intentionally instance of sexism. It could be an opportunity for open dialogue, and even potentially an educational moment.

Foster your network

It's always a good idea for those looking to advance their career to build solid connections. This is especially true for women. Early in my career I was encouraged to join the Super Women's Network by a male VP at IBM. I balked at the idea, primarily because I felt singled out among the other associates. After several years and many experiences, I realize it was good advice that simply got lost in transmission. I love the idea of women mentoring other younger women in the field. There are a small number of us in the technology space, and in order to eliminate biases and increase the number of women joining our field, we need to work – not compete – with one another.

Find a middle ground

Be inclusive when you network outside of the office. Personally, I hate golf. But if there is a team or decision makers planning an outing, find ways to suggest an activity the whole group enjoys. Go bowling or eat a good meal instead. Find the common ground for bonding activities that go beyond gender and to personal tastes. But remember to be fair – sometimes networking means doing something the majority enjoys, even if you aren't in that majority on occasion.
Lasting change will take time and effort on everyone's part. Contribute to that change by becoming the most authentic leaders possible and strive to improve the culture within our sphere of influence.
Track Latest News Live on CEOWORLD magazine and get news updates from the United States and around the world. The views expressed are those of the author and are not necessarily those of the CEOWORLD magazine.
Follow CEOWORLD magazine headlines on:
Google News
,
LinkedIn
,
Twitter
, and
Facebook
.
Thank you for supporting our journalism. Subscribe here.
For media queries, please contact:
info@ceoworld.biz