Commercial Real Estate is The New Black for Corporate India!
The Next Time one makes that precious business trip en route for the landscape of India, one can very well clear away that stereotypical image of the World's largest Democracy being home to Tigers, Mesmerising Snake Charmers, Elephants, Imperial courts of regal splendour and take stock of the fact that it is emerging strength to strength as the Next Commercial Real Estate North Star.
India, has indeed come of age from being stereotyped as an Exotic Landscape of Fabled Snake Charmers, Tigers, Elephants, Imperial Courts of Royal Splendour. It stands now on the ethos of Globalisation and certainly wouldn't be exaggerating to state that the World's Largest Democracy is a prospective field to pump those big bucks in that of the expansive real estate business.

One need not flip through the resourceful pages of some glossy Property Almanac and an Enlightening Ready Reckoner in order ro take stock of the fact that Commercial real estate arrives as one of the three quintessential categories in the real estate sector. Needless to say that the other verticals are residential real estate, which is made use for living purposes only; followed by industrial real estate, the benefits or the acmes of which stand for the metric of production coupled with the immediate space which is manufacturing following suit.
While you have already embarked on your quest to familiarise yourself with the nitty gritty of Commercial Real Estate sector, its harmless for that prospective client within you to know that vertical of Commercial Real Estate qualifies for Property which is time and again made exclusive use of, with regard to serving niche business purposes and interests. Illustrative instances involving commercial real estate read in the varied order of exquisitely laid malls, followed by concept based office and IT parks, themed restaurants, faciliated gas stations, 24 hours up and running convenience stores coupled with plush office towers that meets your diversisfied corporate needs and requirements. Commercial real estate shapes up as one among the triumvirate of real estate verticals.
The economics and the businesses that entail commercial real estate usually pertains to lease the space. This scene witnesses the Prospective investor usually owning the facilitated and tailor made building in accordance with the requistes and the priorities at hand empowering him or her to collect rent from each of the business bastion that functions and manouveres at such a complex of avant garde proportions.
Given the Jet set, Technology Savvy 21st century we are hurled in, one need not hit some friendly neighbourhood Bricks and Mortar ( Yes! We all know that these are the basic rudiments of the Real Estate Scene!) Commercial Real Estate Consultancy or for that matter, information center to be able to get a hang of the Big Picture involving the Indian Realty scene. No Hard core Rocket Science, but then again, having said that, one can very well become something less of a Property Expert by clicking that mouse's virtual cursor and led towards a slew of Online Portals and Directories dishing out useful torrents of information and updates of the Indian Commercial Real Estate scene.
The resilient and emerging India sans the jingoism and chutzpah which is uncalled for, tables across the Business Lunch, the power packed purpose behind the intent to invest in the nation's promising NCR region for that prospective client in you. The Change Agent or the silver lining in the corporate cloud is the very fact that India is being hailed as the ready destination for the cash rich fraternity to invest their way to glory, owing to the presence of a Motley of Industrialists and their elite stories of success which personifies a nation's forte and prowess being redefined.
Commercial Real Estate is the New Black for Superstar India's landscape and one cannot help but blame the fraternity of the meticulous efforts of the cash rish fraternity of Real Estate Builders and Developers who have been growing in sync with that of the personal journey belonging to the evolving economic superpower ( Official arrival to the scene) as far as the Asian Subcontinent is concerned.
Yes! Your Guesses are as good as some Suave looking Amercian TV Show host's braced with that charming yet inimitable nasal twang by his side, don't keep that Mugload of decaffeinated coffee procrastinating near your Computer as that wouldn't lend you those precious kicks while being en route for that power packed quest for a commercial site that serves just perfect the business purpose for you!
If Statistics are anything to go by then picture this for a change! A population of 1.252 billion (As in the fiscal year of 2013) coupled with a workforce of 496.4 million fulfills the great Indian potential for the fraternity of real estate investors. Besides, if one one was left reminiscing the glorious days of the IT sector boom dating to the 90's then the USP here is the intellectual capital and cost effectiveness which lends the nation that X – Factor to the big picture entailing Global Real Estate.
The steady growth curve has been snowballing for better, If the trending Real Estate scene for India can be taken up as a role model. Its not for nothing that favoured commercial real estate destinations like Noida and Gurgaon have been instrumental in positioning themselves as the newest North Star of the Indian Real Estate ( read commercial here ) state of affairs.
The cosmopolitan urge to Indulge one's aesthetics as well as business interests in some Mecca and a Hub of buzzing activity has pushed the boundaries of the prevalent work culture and explored the possiblities of brooming away the associated monotony and tedium which one inevitably encounters in the middle of nerve wracking and demanding work. Here, worth mentioning will instances reading in the order of Spaze IT Park, followed by contemporaries like DLF Cyber Hub, or for that matter,Centrade Business Park Centrade Business Park. This trending scene has further led to the emergence of Plush and Lavishly spread, futuristic, concept based work spaces amidst the dizzying heights of India's metropolitan cities merging work with leisure. Add to that generous dollops of mass consumption and paradigm shift like trends in consumption of luxury goods and last but not the least, purchasing power pushing the boundaries of retail India. This tells the news making story of the emergence of grand scale retail projects as well as shopping centres.
Sowing the seeds of Liberalisation, Free Market Economy and implementation of Flexible FDI policies, the Nation ( Strength to Strength ) has attracted prospective investors, top notch brands as well as realtors to its Landscape.If these developments are anything to go by, then the Golden Harvest in the face of the commercial real estate scene as has shaped up for India's case, time and again has proved bigger than that of its global counterparts thus making it role essay as that favoured hot spot with regard to serious Commercial real estate investment.
************
Arvind Singh, founder & managing director of KRASA Group, a man of repute with oodles of experience and knowledge. He has been into the realty sector for more than 10 years and has been a part of successfully running business venture in the similar sector by the name Krasa Group, a real estate building and development organization and developer of Centrade Business Park. Born and brought at Saharanpur at Uttar Pradesh, India, he is an MSC with Masters in Business Management who started from scratch and with his dedication and efforts has achieved such feats.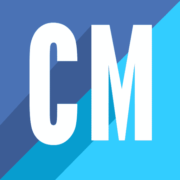 Featured Columnists at the CEOWORLD Magazine is a team of experts led by Camilla O'Donnell, James Reed, Amarendra Bhushan, and Amanda Millar. The CEOWORLD Magazine is the worlds leading business and technology magazine for CEOs (chief executives) and top-level management professionals.
Leave a Reply