How To Choose A Stellar Keynote Speaker For Your Corporate Culture?
Choosing a keynote speaker can be a challenging and risky endeavor. Many companies struggle to find a speaker who will meet their many objectives, fit within their corporate culture, and bring value to the organization through their presentation. The ideal speaker is informative, entertaining, inspiring and relevant to the audience they are addressing. They reflect or connect their content to the attitude and values of the company, assuring their unique audience is provided relevant takeaways and a memorable experience. Finding and matching a keynote speaker—considering the myriad needs and various opinions of colleagues—can make this an overwhelming and perhaps bewildering undertaking.
Decision makers might struggle with conflicting priorities for the event or have concerns about disappointing other team members. The process can be shrouded in mystery and internal drama. To avoid the "crystal ball" method of keynote speaker selection, some structure should be inserted into the process. Advance planning and clear candid communication between managers is essential to making a stellar speaker choice. Following are some guidelines to keep in mind when selecting a speaker for your next event.
Collectively Visualize and Articulate Your Company's Culture
Corporate culture is a complex combination of philosophy, values, behavior, diversity, and communication styles that form attitudes and policies within a company. Each culture is unique and evolves over time with changes in management and staff.
As the person responsible for the choice of a speaker, the last thing you want is to engage in a lengthy debate about the nuances of your company's values and personality. If there are radically diverse views, focus on the meeting objective. Once that is established, develop a set of expectations that the keynote speech should deliver.
Determine the Impact You Want Your Speaker to Have on Your Team
Evaluate the needs of the audience—and your objectives—to help you assess what effect you want the speaker to have on the audience. It is an important tool in selecting the foremost person for the job. What is your goal? Motivate the team? Raise morale? Galvanize the group around an initiative? Inform and/or inspire them around a specific subject matter? Educate the group on a topic or skill? These questions are crucial in choosing a speaker who will set the pivotal tone that leaves a lasting impression on the team.
Look at the Demographics and Profile of the Audience
Succeeding in selecting the perfect speaker for your event also requires evaluating the makeup of your team. Younger audiences have the desire to learn from a speaker but also place a high value on the entertainment and fun aspect. Team members who have decades of experience will appreciate a speaker whose comments are relevant across generations. One thing is certain­—no one likes feeling marginalized by the narrative of a keynote address. The diversity of your staff—including gender, ethnicity, and sexual orientation—must be taken into consideration to create an inclusive event.
Evaluate Each Speaker's History and Reputation and Consult an Independent Speaker Agent
When evaluating the set of speakers that are available and appropriate for your organization, it's important to look carefully at both history and reputation. Asking for a speaker's dossier is not enough. Making sure that the individual has experience and familiarity with your business is paramount. Your speaker's representative can provide a list of the last several organizations that engaged your choice of potential speakers—feel free to ask for references.
Ask an independent agent from a speaker bureau to give you their experience and recommendation. Agents and speaker bureaus are dedicated to a long term relationship, thus they are fully committed to complement the perfect speaker with your organization and turn a single engagement into a long term partnership.
Review Videos of Each Speaker's Talks
While resumes and references are important, it's worthwhile to see your potential speaker in action. Viewing a past talk will reveal what their resume can't. There are many people who look great on paper and have an exemplary reputation, but you're looking for a rock star. To find your keynote rock star, see the effect that person has when giving a talk to another group. The manner in which a speaker establishes connection and interacts with an audience will tell you whether their style will work for your organization.
Talk With The Speaker Directly
Speakers are not "one-size-fits-all." No one person is right for every company. Choosing a motivational speaker whose perspective and experience is a fit for your team may not be clear even after you have completed extensive research. There is no substitute for talking with the speaker personally. Establishing rapport with the speaker and taking the time to brief him or her on the goals for the talk, the diversity of the audience, and the corporate culture, is an exercise well worth the time investment.
The Right Speaker, Every Time
Arriving at a decision on the premier keynote speaker for your team is time and labor intensive. The effort put into the process will be clearly reflected in its outcome. In choosing a keynote speaker—set a goal of a standing ovation! The right strategy will ensure perfect harmonization between the keynote speaker and your corporate culture.
——————-
Barrett Cordero, President of BigSpeak, Inc. one of the largest business-oriented motivational speakers bureaus in North America, focuses on serving the Fortune 1000 and multinational companies worldwide. BigSpeak addresses the needs of corporations, associations, non-profits and government agencies by providing motivational speakers, thought leaders and subject matter experts, as well as facilitating strategic change initiatives and executive development programs through BigSpeak Consulting.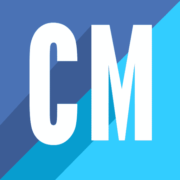 Featured Columnists at the CEOWORLD Magazine is a team of experts led by Camilla O'Donnell, James Reed, Amarendra Bhushan, and Amanda Millar. The CEOWORLD Magazine is the worlds leading business and technology magazine for CEOs (chief executives) and top-level management professionals.
Leave a Reply