Rising higher than ever: The Story of Dubai's Real Estate Market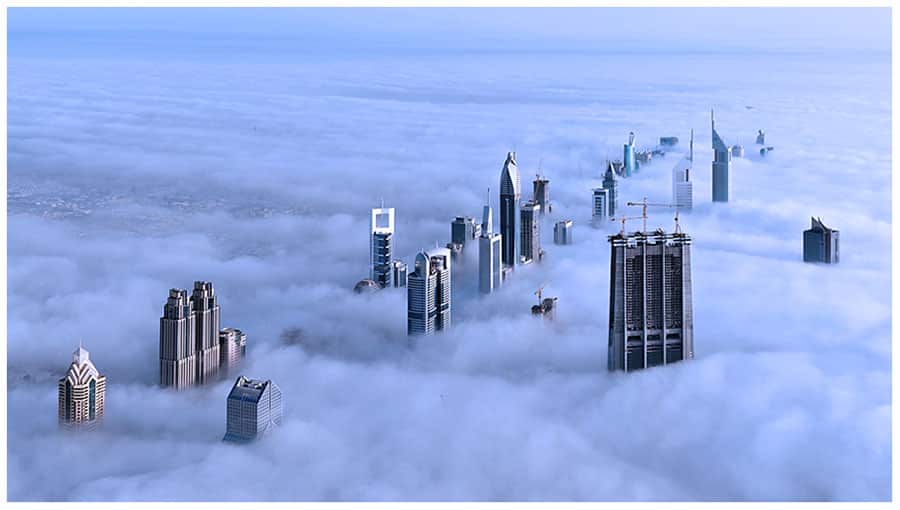 One of the greatest property markets in the world, going from boom to bust, and then back to steadiness once again.
The Mojave Desert in the western United States, and the Arabian Desert on the Persian Gulf are two places where the idea of a brutal, unforgiving desert has been transformed into rich oases overflowing with abundance and excess.
Las Vegas is the casino capital of the world, while Dubai is the ultimate hotel, shopping and real estate haven. Both have risen up from the sands to become premier destinations in the world.
With a slew of commercial and residential options that make it an attractive choice for business, and the world's tallest building, Burj Khalifa, Dubai has come a long way from the obscure, sleepy fishing village that it was in the first half of the 20th century.
Dubai did not limit itself exclusively to its oil reserves, but also used revenues from them to explore other sectors such as real estate and construction, financial services, aviation, tourism and trade.
Dubai has successfully turned itself into a real estate goldmine, and everyone from property moguls to top Bollywood actors have begun to gradually investing in the Emirate.
However, in 2008, when Dubai's real estate and construction boom was at its peak, the Emirate saw an increasing demand for housing. With it came around 400 to 500 property developers, each promising a development better than the other's. A new trend of selling off-plan properties began, and they sold well too. The only setback was that even before the sky-high buildings were finished, the apartments within had already been sold and resold numerous times, reaching highly impractical prices in the process.
A real estate bubble formed that caused the Emirate's real estate market to completely crash when it burst. Home prices started to drop significantly and finally fell to half, which left investors and developers alike facing enormous debts and bankruptcy.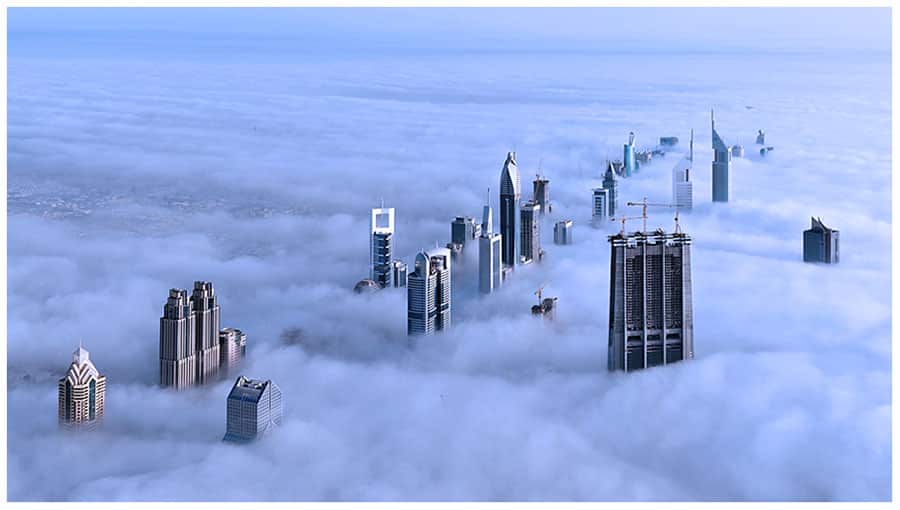 The Dynamics of the Crash
The main reason of the Dubai real estate market's crash was speculative activity on the part of both investors and developers. This resulted in people only focusing on making profits from price fluctuations and not really caring about underlying value of the property they are flipping.
With the buyers only having to pay a 10 percent deposit, it had become common practice to flip properties, since 10 percent was not much capital and the gains were sizeable. Dubai's property market became highly unsustainable.
Many developers exploited the lenient loan schemes available at the time and purchased land claiming to develop awe-inspiring projects. These hitherto in-the-air projects sold with great ease and their profits were poured into even newer projects instead of financing the ones already in the works. This meant that some developers were juggling multiple projects at the same time, while not even one was completed.
In the last half of 2008, more than 200 projects were cancelled and many developers left Dubai without even informing their customers. The Great Recession followed a year later and with it matters exacerbated even further.
Painful Recovery
Dubai recovered in a surprisingly short timespan from a crash that seemed to have crippled the emirate for good. 2013 was like a light at the end of the tunnel, but it came with its fair share of warning signs that another crash could be just around the corner. Dubai government eventually took steps to minimize the risk of another bubble and keeping rapidly rising prices in check.
Emaar Properties and Nakheel Properties were among the few who continued to develop new projects, despite the risk factor for the residential as well as the commercial sector.
Nakheel Properties was the developer responsible for the iconic Palm Jumeriah, one of the palm-shaped manmade archipelagos on Dubai's coastline. Palm Jumeirah was the sole project that made it possible for Nakheel Properties to collect enough funds to repay all debts to the banks, ahead of schedule.
Emaar Properties also launched new projects, delivering them well ahead of time, and boosting investor confidence in the real estate market of Dubai. The delivery of such projects was a major confidence booster for Dubai's economy because many developers had failed to deliver a single brick to their customers, let alone an entire project.
Standard Chartered stated in a report published by Bloomberg that Dubai's recovery was fuelled by an economy genuinely on the mend. Dubai's authorities also took concrete steps to ensure that off-plan properties were not flipped like before.
The Dubai Real Estate Regulatory Agency (RERA) has been at the forefront of the government's push to ensure stability. It has laid down regulations according to which all developers are now required to make a complete land payment and put down an additional 20 percent as collateral to ensure that they will complete their project and deliver it to their customers.
The Dubai Real Estate Regulatory Agency (RERA) has laid down regulations that require all developers to make a complete land payment and put down an additional 20% as collateral to ensure completion and delivery of their projects to their customers.
"Given all the efforts by the government over the past couple of years, the Dubai real estate market is well-positioned to enter a state of steady growth in a calm environment. This growth phase will serve as a great catalyst for strengthening of other sectors and industries in Dubai, which in turn will make Dubai an even more attractive and desired location for businesses, investors and people from around the world," said Haider Khan, CEO of UAE-based real estate portal Bayut.com.
What Does the Future Hold?
Dubai majorly consists of expatriates from South and Southeast Asia who live and work in the Emirate. As Dubai embarks on the road to recovery, demand for residential property continues to rise because of fresh waves of skilled immigrants coming to the Emirate for employment opportunities, in part owed to the World Expo 2020.
The Emirate's economy in general has benefitted greatly from the lead-up to this global event, and it has also served as a major confidence-boost for the real estate market.
According to Managing Director of Expo 2020 Reem Ibrahim Al Hashimi, the Expo is expected to create 277,000 new jobs in the UAE. A steady stream of expats is expected to enter the Emirates, who will in turn fuel and fortify the real estate market by purchasing of renting.
New infrastructure development and improvement of the existing infrastructure, along with a major push to strengthen further the hospitality industry, are also creating tangible changes in Dubai's landscape.
According to data collected by business intelligence service MEED, there are more than 500 master projects underway in Dubai with a combined value of an estimated $464 billion. A recent Cushman & Wakefield report places Dubai among the top 50 most investment friendly cities in the world for real estate.
One particularly interesting fact is that Indians and Pakistanis, who together make up the bulk of Dubai's population, are investing heavily in the emirate's real estate market. invested around $2.8 billion in Dubai's real estate sector in the first half of 2014, and Pakistanis funneled in well over $1 billion in the same time period.
Another particularly interesting fact is that Pakistanis and Indians, who together make up the bulk of Dubai's population, are keen on investing heavily in the emirate's real estate market. According to the Dubai Land Department, a total of around $2.8 billion was invested by Indians in Dubai's real estate sector in the first half of 2014, and over $1 billion was funneled in during the same time period.
"Despite the fact that Pakistan's own real estate sector is a very happening one with lots of investment activity, Pakistanis are continuing to invest in property in Dubai. Pakistanis have a natural connection with Dubai because a sizable diaspora lives and works there, and the way the emirate's market has been performing lately has led to many Pakistani investors becoming more confident about investing there," says Zeeshan Ali Khan, the Co-CEO of Pakistan's top real estate portal Zameen.com.
Going forward, there are endless possibilities for Dubai. The stars have finally aligned for this property heaven to fulfill its massive potential and it has claimed its rightful place in the big leagues of global real estate. All the signs point towards a much, much brighter future than the recent past.
(Reporting by Haider Khan, CEO at Bayut.com, the leading property portal of the UAE. Haider Khan co-founded Bayut with his brothers Zeeshan Ali Khan and Imran Ali Khan in 2008 and has since been a key strategy adviser to the company, editing by Caroline Mittermair)
—————–
All views and opinions expressed are those of the original authors, columnists and other contributors and not necessarily those of the CEOWORLD Magazine. The CEOWORLD Magazine is an independent and neutral platform dedicated to facilitating dialogue around the key issues and challenges encountered by business leaders and managers around the world. We welcome opposing views and diverse perspectives. To submit a article or column, contact us info@ceoworld.biz. Due to the volume of submissions received, we cannot guarantee publication, however you are invited to express your opinion in the comment section below.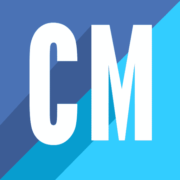 Featured Columnists at the CEOWORLD Magazine is a team of experts led by Camilla O'Donnell, James Reed, Amarendra Bhushan, and Amanda Millar. The CEOWORLD Magazine is the worlds leading business and technology magazine for CEOs (chief executives) and top-level management professionals.
Leave a Reply