The Old G7 And The Hypothetical New G7: Impact On The World Economy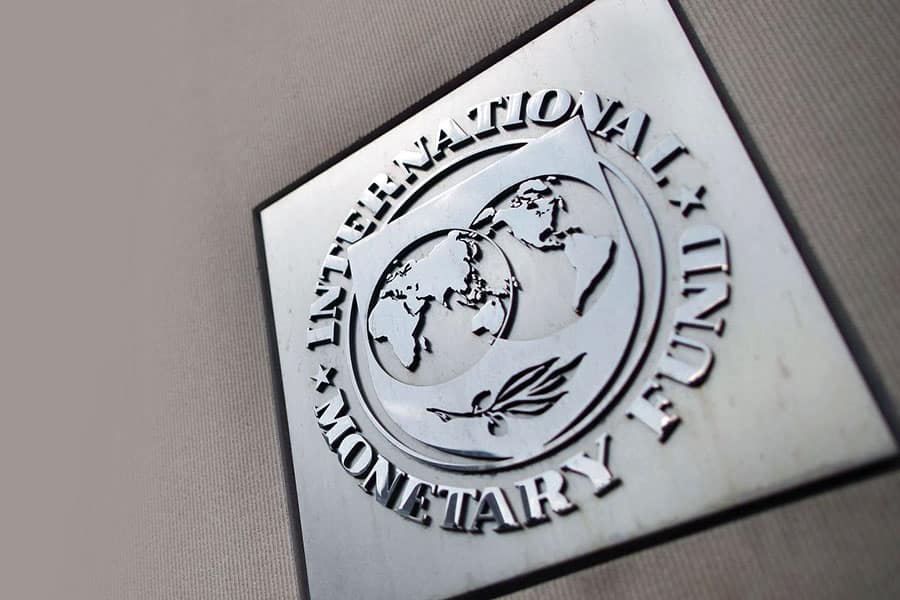 While the world seems to be constantly floundering in financial, geopolitical, and economic turbulence, IMF's semi-annual World Economic Oultook report suggests that 7 big emerging markets are now bigger, in GDP terms, than the long established "Group of Seven (G7) leading industrialised nations," when measured at purchasing power parity (PPP).
It includes China, India, Russia, Brazil, Indonesia, Turkey, and Mexico, Gavin Jackson and Keith Fray at the Financial Times flagged up the change.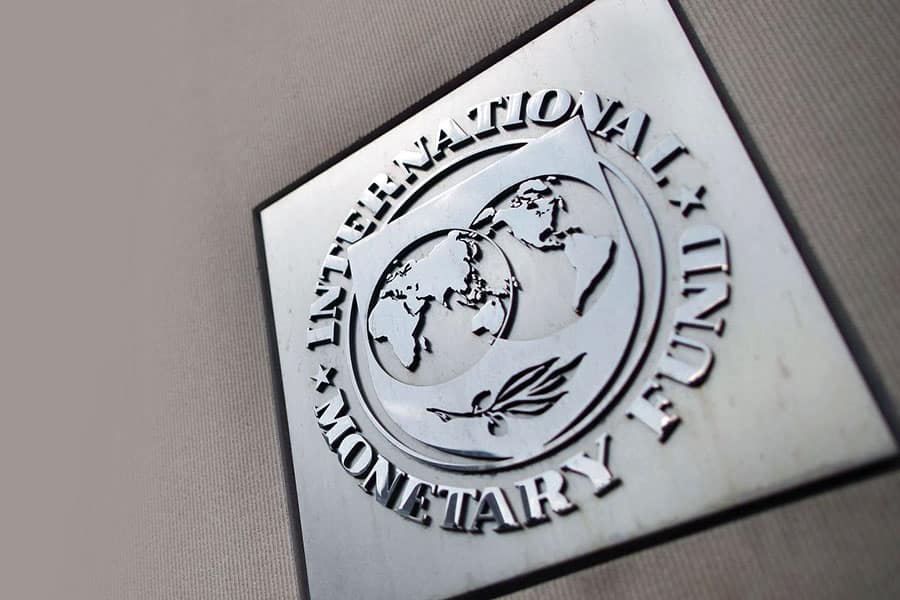 Furthermore, the new attempts to measure GDP also confirm that, in PPP terms, China is now the world's largest economy, overtaking the United States.
At market exchange rates, the US economy is worth $17, 4 tn and the Chinese $10.4 tn.  With an adjustment for relative prices, Chinese economy moves up to first place, with a GDP of $17.6 trillion.
The new G7 compared to old G7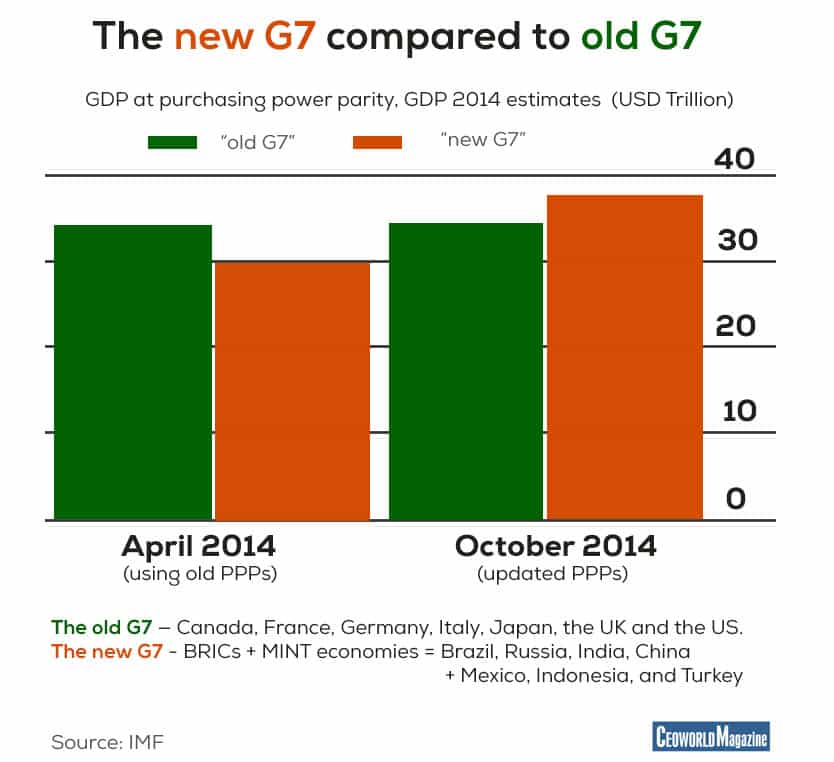 The New Big Seven or new G7, comprising the 4 BRICs economies (Brazil, Russia, India, and China) and three of the so-called MINT economies (Mexico, Indonesia, and Turkey) – has a combined GDP of $37.8 trillion (at purchasing power parity) compared to $34.5 trillion  for the old G7 (Germany, Italy, France,  Japan, Canada, the United Kingdom and the United Stares).
The old G7 (combined GDP of $37.8 trillion) — Canada, France, Germany, Italy, Japan, the UK and the US.
The new G7 (combined GDP of $34.5 trillion) – BRICs + MINT economies = Brazil, Russia, India, China + Mexico, Indonesia, and Turkey
Countries ranked by GDP at Purchasing power parity, 2014 ($tn)
Why the importance to purchasing power parity (PPP)?
A shirt will cost you less in Shanghai or Mumbai than in New York or London, so it's not entirely reasonable to compare countries without taking this into account.  Basically, the method used by the IMF adjusts for purchasing power parity, explained here.
As we've become accustomed to a global financial system in which the United States has had by far the biggest influence. But this is changing..
The International Monetary Fund (IMF) has said India has recovered from the economic slowdown. The IMF projected slightly stronger growth in India in 2014 than its April Outlook projection — from 5.4% to 5.6% — and kept its 2015 projection unchanged at 6.4%.
The IMF's China 2014 growth forecast remains unchanged at 7.4 per cent. The 2015 forecast too remains at the April level of 7.1 per cent.
"India has recovered from the slump thanks to policy decisions and renewed confidence," Olivier Blanchard, IMF Chief Economist, said at a press conference on the Outlook's release.
---
Add CEOWORLD magazine to your Google News feed.
---
Follow CEOWORLD magazine headlines on:
Google News
,
LinkedIn
,
Twitter
, and
Facebook
.
---
Thank you for supporting our journalism. Subscribe here.
---
For media queries, please contact:
info@ceoworld.biz
---