What Cloud-based File Sharing Can Really Do: 3 Cases that Go Beyond Sync-and-Share ?
The way businesses store and access their data is changing. An on-the-go workforce, the ubiquity of employee-owned mobile devices, and the need for better mobility features continue to drive businesses to invest in new services that make them more productive and competitive by securely connecting workers and their critical information.
To match demand, the enterprise file sharing and sync (EFSS) market is advancing its features to accommodate industries' demands from mobile workers. One function in particular is driving the industry forward: collaboration. In fact, a recent Gartner report predicts that in the next three years enterprise sync and share as a market will fuse with content management and collaboration. Don't just store work documents for one's own consumption; make them available to every employee, partner or client who needs access to the same documents for collaboration, whether in the office or mobile.
Beyond storing and accessing files, cloud-based sync and collaboration tools are being used in unique ways across a variety of industries. Some common requirements are a need to allow multiple people to access the most current versions of files quickly, granular security policies to control access from different types of users, and support for a workforce that leans heavily on their mobile devices.
Here are some examples of specific industries and their use cases for a sync-and-share tool that allows for secure collaboration:
1. Construction – Construction managers, architects, engineers and other project managers are constantly in the field and on the job site. They depend on being able to access information from their devices when they need it, anywhere anytime. The right service can allow for team sharing and collaboration of blue prints, contracts, and floor plans while in the field, directly from a mobile device. In addition, specific sharing of multimedia from the project, including photos and videos, files and on-device markups and comments based on the progress of work can all be enabled. This can even be extended to sharing with clients, who can collaborate on design modifications and reviews, as well as provide comments back to their contractor.
2. Media and Advertising – Collaborating on creativity is key to the media and advertising industry. Ideas can arise anywhere anytime, hence the need for a collaboration tool that can support such scenarios. The ability to create or access content from mobile devices is paramount to dynamic idea capture capabilities. To then be able to share easily from anywhere with anyone is key to developing that idea into a usable media asset. With graphical designs, hi-res images, and videos, the ability to share very large files is a must. Accessing existing archived assets demands a system that tracks versions and provides a way to access those files instantly.
3. Legal and Finance – In industries where privacy and confidentiality is paramount, a collaborative document sharing service needs to be highly secure. Virtual data rooms are a great way to allow multiple parties to collaborate on common documents in a controlled and secure manner. Different types of users will need different levels of controlled access to documents – reviews, contributors, approvers, etc. These scenarios can include financial audits, due diligence, or M&A activity. Access also needs to be provided from potentially any location on any device, else significant time delays can occur. In a virtual data room, ad-hoc teams can easily be set up per project, and appropriately disbanded upon project completion. Hence, the need to share documents in a controlled manner such as time expirations or password required access so that post project, the same secure documents may no longer be accessed.
With the power of mobile devices and the flexibility of a cloud-based file sharing and collaboration service, companies around the world are rapidly evolving the way work gets done in order to increase productivity and customer services. As the technology and the market continue to evolve, there will be no limit to the impact across all industries.
**************
Written by Ahmet Tuncay is the CEO of Soonr, a leading provider of secure file sharing and collaboration services for business. He holds a Master of Science degree in Telecommunications and Computer Engineering and a Bachelor of Science degree in Electrical Engineering. You can follow Ahmet on Linkedin..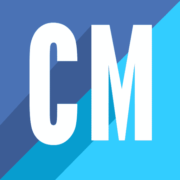 Featured Columnists at the CEOWORLD Magazine is a team of experts led by Camilla O'Donnell, James Reed, Amarendra Bhushan, and Amanda Millar. The CEOWORLD Magazine is the worlds leading business and technology magazine for CEOs (chief executives) and top-level management professionals.
Leave a Reply