Best University-Preparatory Schools In America With Top Wall Street Alumni
Today, We've included a round up of America's Best University-preparatory Schools that have produced some of the biggest names on the Wall Street. The schools listed below have been compiled on the basis of "Top Wall Street Alumni," not ranked in any particular order — each one is unique!
If we're missing any big names, feel free to send an email to info@ceoworld.biz
Deerfield Academy
Notable Wall Street Alum: Chase Coleman (Tiger Global), John Weinberg (former Goldman Sachs chairman)
Location: Deerfield, Massachusetts
Episcopal High School
Notable Wall Street Alum(s): Julian Robertson (Tiger Management), Lee Ainslie III ("Tiger Cub"/Maverick) and Louis Bacon (Moore Capital)
Location: Alexandria, Virginia
The Browning School
Web: browning.edu
Notable Wall Street Alum(s): Jamie Dimon (JPMorgan Chase CEO)
Location: 52 East 62nd Street, New York, NY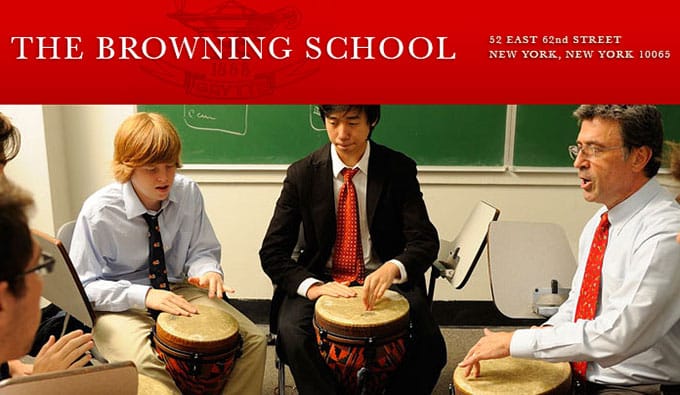 Philips Exeter Academy
Notable Wall Street Alum(s): Tom Steyer (former co-senior managing partner of Farallon Capital Management), Stephen Mandel ("Tiger Cub"/ Lone Pine) and Olivier Sarkozy (Carlyle Group's head of the global financial services)
Location: Exeter, New Hampshire
Phillips Academy (Andover)
Notable Wall Street Alum(s): Teddy Forstmann, Scott Mead (former Goldman partner/ dealmaker and founder of Richmond Park Capital), Oscar Tang (founder of Reich and Tang), Sandra 'Sandy' Urie (Cambridge Associates founder)
Location: Andover, Massachusetts
Ethical Culture Fieldston School
Notable Wall Street Alum(s): Leon Black (Apollo Management) and Thomas Strauss (former president of Salomon Brothers)
Location: New York, New York
Lawrenceville School
Web: lawrenceville.org
Notable Wall Street Alum(s): John Gutfreund (former CEO of Salomon Brothers), Glenn Hutchins (co-founder of Silver Lake), Seth Waugh (former Deutsche Bank CEO) and Meredith Whitney (CEO of the Meredith Whitney Advisory Group.
Location: Lawrenceville, New Jersey


Milton Academy
Web: milton.edu
Notable Wall Street Alum(s): Richard Perry (Perry Capital)
Location: Milton, Massachusetts

Loomis Chaffee School
Web: loomischaffee.org
Notable Wall Street Alum(s): KKR's Henry Kravis (pictured front row center of the 1962 wrestling team), Chase Olcott Stevenson (former Goldman Sachs partner) and John D. Rockefeller III.
Location: Windsor, Connecticut


The Hotchkiss School
Web: hotchkiss.org
Notable Wall Street Alum(s): Shelby Bonnie (Allen & Company partner), Stephen Greenberg (Allen & Co. managing director), Raymond J. McGuire (Head Global Banking, Citigroup), Harold Stanley (founder of Morgan Stanley), Robert Lehman (Lehman Brothers)
Location: Lakeville, Connecticut

Jessica Todd Swift is the deputy managing editor of the CEOWORLD magazine. She is a veteran business and tech blogger, journalist, and analyst. Jessica is responsible for overseeing newsroom assignments and publishing and providing support to the editor in chief.
Latest posts by Jessica Todd Swift
Leave a Reply