Why Should You Be Concerned About Chinese Air Pollution: Choking Smog?
The government of China, the world's second-largest economy, is planning to invest as much as $817 billion, or 5 trillion yuan to curb pollution and improve air quality, with $163 billion of that spent in the capital "Beijing" alone.
"The air we breathe has become polluted with a mixture of cancer-causing substances. We consider this to be the most important environmental carcinogen, more so than passive smoking," said Kurt Straif, head of the World Health Organisation 's International Agency for Research on Cancer.
The most recent data, from 2010, showed that 223,000 lung cancer deaths worldwide were the result of air pollution.
Here is why should you be concerned about Chinese air pollution: Based on World Bank estimates, 16 of the world's 20 most polluted cities are in China?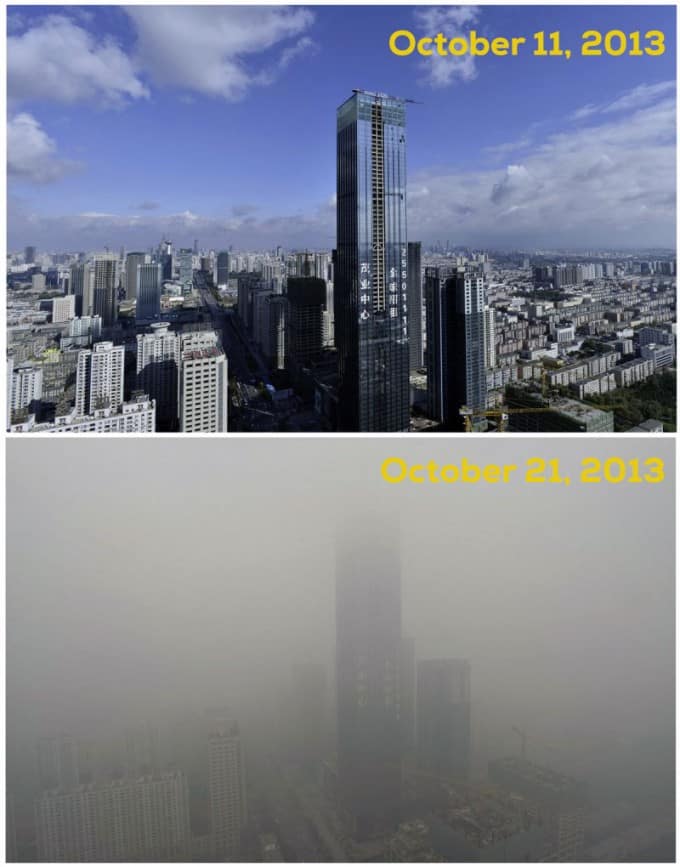 In the combination picture below posted by Reuters you can see that, the 75-storey high skyscraper of Shenyang in Liaoning province on October 21, 2013 (top) and October 11, 2013 (bottom).
Dr. Amarendra Bhushan Dhiraj is the CEO and editorial director at CEOWORLD magazine, the leading global business magazine written strictly for CEOs, CFOs, top managers, company directors, investors, senior executives, business leaders, high net worth individuals, and the most globally powerful men and women.
Latest posts by Dr. Amarendra Bhushan Dhiraj
Leave a Reply