Microsoft Future Prospect: Does Nokia Acquisition Make Sense?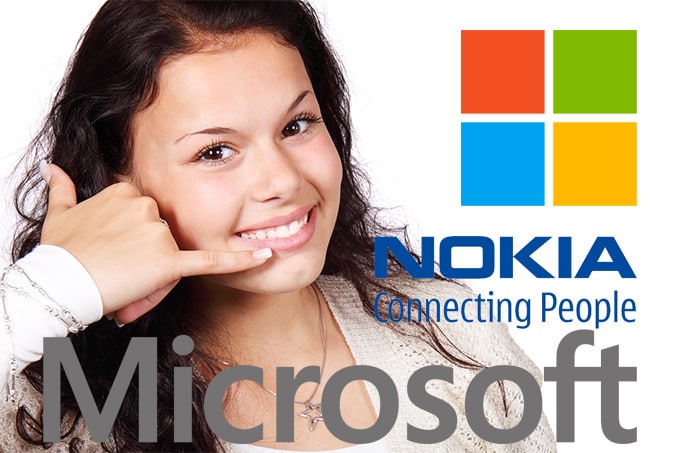 Nokia Microsoft
In a surprise move, software giant Microsoft struck a 5.44 billion euros ($7.2 billion) deal to acquire Nokia's smartphone and cellular handset business. The move is one of the boldest yet by CEO Steve Ballmer.
However, Microsoft is paying $5 billion to buy Nokia's Devices & Services unit and an additional $2.2 billion to license Nokia's patents.
Also as part of the deal, Microsoft will bring aboard 32,000 Nokia employees — Nokia's Canadian boss Stephen Elop will be stepping aside as Nokia President and CEO to fill a new role at Microsoft as "Nokia Executive Vice President of Devices & Services."
"Building on the partnership with Nokia announced in February 2011 and the increasing success of Nokia's Lumia smartphones, Microsoft aims to accelerate the growth of its share and profit in mobile devices through faster innovation, increased synergies, and unified branding and marketing," it said in a statement.
"Nokia and Microsoft have always dreamed big," said Ballmer and Nokia chief Stephen Elop in an "open letter" blog post.
"We dreamed of putting a computer on every desk, and a mobile phone in every pocket, and we've come a long way toward realizing those dreams. Today marks a moment of reinvention."
Nokia's interim chief Risto Siilasmaa has said that once Microsoft's acquisition of the Finnish firm's device and services unit is finalized, the company "will continue to have three strong businesses."
Siilasmaa admitted that negotiations began in late January or early February, and the Nokia board had met over 50 times to discuss the possibilities of a deal.
– Nokia's patent portfolio includes 8500 design patents and roughly 30,000 utility patents.
– By purchasing licenses, Microsoft is also taking on Nokia deals with Qualcomm, IBM and Motorola Mobile among others.
– Nokia accounted for 81.6 percent of Windows Phone shipments in Q2 2013.
Microsoft Future Prospect: Does Nokia Acquisition Make Sense?