Top 10 Best luxury cars Top Executive- CEO and Entrepreneurs luxury car brands
Maserati sport luxury SUV Kubang- Maserati new sport luxury SUV Kubang, which it plans to start building in 2013, With the birth of every new Maserati car, Maserati itself is reborn. Because every model carries within itself all the marque's history, combined with its innovative charge. Like the Kubang, a concept car that supersedes the past while keeping faith with it, marking the way to a future of technological excellence that cares for the environment, characterised by unmistakable design features. Like the Trident badge in the centre of its radiator grille. The mood that the Kubang offers, thanks to its brand new interior, is unmistakable. In pure Maserati style. It is an idea of comfort based on excellence and unique sensations, blending existing themes with new, surprising solutions in terms of materials and attention to detail.
JAGUAR C-X16- The new car, like the XK and the XJ saloon, uses a largely aluminium structure and is also designed to have a 50:50 front/rear weight distribution in the interests of handling balance. Jaguar has indicated that the C-X16 should be capable of accelerating to 62mph from rest in 4.4 seconds and of reaching a top speed of 186mph, a similar level of performance to that achieved by the hottest version of today's XK, the XKR-S. But whereas the XKR-S uses a mighty 5.0-litre supercharged V8 engine, the C-X16 is a hybrid; it pairs a 300 horsepower supercharged 3.0-litre V6 with a 95 horsepower electric motor, and is therefore projected to emit a comparatively modest 165g/km of CO2 in official tests, compared with the 292g/km achieved by the XKR-S. The power from the electric motor is provided on an "on-demand" basis. The driver of an C-X16 will be able to call upon its extra performance for brief periods by pressing what Jaguar calls a "Push to Pass" button.
Maserati GranCabrio- The Maserati GranCabrio, the first four-seater convertible in the Trident carmaker's history, The GranCabrio represents the very essence of Maserati in terms of open-top cars. It's a Maserati in the purest sense of the word: from the unmistakable style by Pininfarina to the spacious interior, from the craftsmanship of each detail to the driving pleasure and performance. The Maserati GranCabrio enriches all five senses in a shared open-air experience, without sacrificing comfort and performance. A dream car designed and built for men and women who love to live life in an understated – though sophisticated – manner. Like all the made in Maserati open-top convertibles: special cars aimed at refined connoisseurs.
Lamborghini Gallardo LP 570-4 Super Trofeo Stradale- Billed as the most extreme Gallardo ever, the new LP 570-4 Super Trofeo is loosely based on the race car from the Lamborghini Blancpain Super Trofeo and will be produced in a limited run of 150 units. The Gallardo LP 570-4 Super Trofeo Stradale has undergone a diet and lost 70kg (154 lbs) over the standard model tipping the scales at 1340kg (2,954 pounds).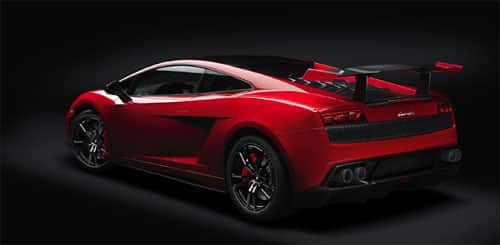 BENTLEY CONTINENTAL GTC – The new Continental GTC's powerplant is a 6.0-liter twin-turbocharged W-12 engine producing 567 bhp at 6000 rpm and 516 lb.-ft. of torque at a lowly 1700 rpm. A new 6-speed automatic ZF transmission equipped with Quickshift helps cut shift times by up to 50 percent and enables orchestrated downshifts. Combine the torquey engine and quick transmission with a continuous all-wheel-drive system, and the hefty 5501-lb. Continental GTC is said to haul from 0 to 60 mph in 4.5 seconds, and from 0-100 mph in 10.9 sec.
Ferrari 458 Spider– The 458 Spider is powered by Ferrari's naturally-aspirated, direct-injection 4.5 litre V8 which was nominated as the 2011 International Engine of the Year for its engineering excellence in terms of driveability, performance, economy and refinement. The power is transferred to the road by Ferrari's class-leading dual-clutch F1 paddle-shift transmission through the sophisticated E-Diff, itself integrated with the F1-Trac traction control and high-performance ABS for maximum handling dynamics.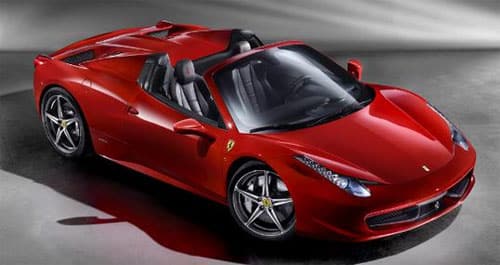 Audi R8 GT Spyder
Koenigsegg Agera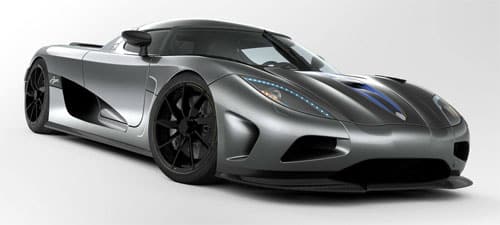 Porsche 918 Spyder

Lamborghini Sesto Elemento
Jessica Todd Swift is the deputy managing editor of the CEOWORLD magazine. She is a veteran business and tech blogger, journalist, and analyst. Jessica is responsible for overseeing newsroom assignments and publishing and providing support to the editor in chief.
Latest posts by Jessica Todd Swift
Leave a Reply