Fashion Designers whose creations are getting noticed- Labels may be worth watching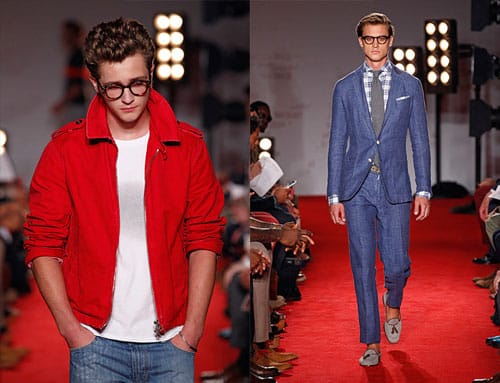 When it comes to Fashion and Style, it will always have famous fashion designers like Prada, Chanel, Ralp Lauren  or Dolce&Gabbana, but few new designers are trying to leave their own prominent mark on the industry. Climbing to the Marc Jacobs, Donna Karan or Alexander McQueen-saturated fashion ranks in no time. Here are few Fashion Designers whose creations are getting noticed and labels may be worth watching:
There is something very special about an item touched by a human hand. Working with artisan communities can help to support multiple families-and even whole villages. —MARCIA PATMOS
Keanan Duffty – Keanan Duffty, a British fashion designer, recognized as an authority on global youth culture. Duffty has also worked as a guest designer with many high profile brands including Ben Sherman, Reebok, Dr Martens, Gola and Aveda. Duffty has simultaneously worked as a consultant with Kellwood and Oxford Industries. Duffty has given a series of "Rebel Rebel-Anti Style" lectures at fashion schools, including the Fashion Institute of Technology, Parsons The New School, Marist College, Philadelphia University, Academy of Art San Francisco, and Brooklyn Museum.
Michael Bastian – An American fashion designer has been named Menswear Designer of the Year 2011 by Council of Fashion Designers of America (CFDA).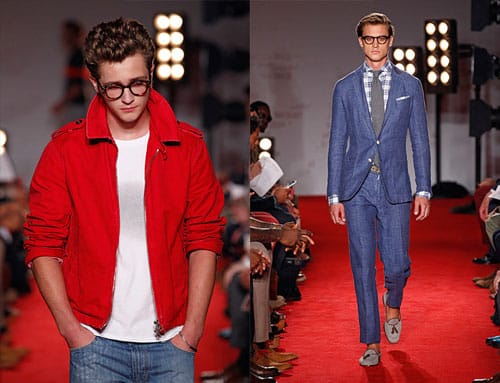 Olivier Theyskens- Belgian born designer Olivier Theyskens started his eponymous brand in 1997. His sharp design and cutting-edge vision quickly made him one of the most acclaimed and respected designers of his generation. In 2002, Olivier Theyskens was appointed Artistic Director of Rochas, a position he held for four years. He was awarded the title of Best International Designer by the CFDA in 2006, and that same year he took over the position of Artistic Director at Nina Ricci. Theyskens' unique aesthetic was captured in a personal art book project, The Other Side of the Picture (ed. Assouline). Published in 2009, the book is an anthology of images that offer an intimate insight into Theyskens' work throughout the years.
MARCIA PATMOS- Marcia Patmos, of M.PATMOS, honed her craft at the Rhode Island School of Design, but she has always had design in her blood. As a child, Marcia learned how to make or repurpose just about anything from her grandmother, who spent most of her time sewing, knitting and crocheting. In appreciation of these principles, Marcia Patmos was named winner of the Ecco Domani Fashion Foundation in 2011. Past winners include bold names such as Alexander Wang, Derek Lam, Proenza Schouler, Joseph Altuzarra, and Prabal Gurung. For M.PATMOS, Marcia uses her touch to create beautiful, relevant clothing that is both special and comfortable. For her, change starts with very small things, and the importance of design is to open minds to new things, making for endless possibilities.
Stephan Caras – Stephan Caras was born in Greece and educated in Melbourne, Australia.  As a teenager, he trusted in to the fashion world and his innovative and distinctive style earned him the "Gown of the Year" award and the wardrobe designer for a Miss World title winner.  His background experiences involve working with such formidable fashion houses like Guy Laroche, Hermes in Paris, and the house of Biba in London. must read: Stephan Caras- The designer who loves women and Top Fashion Designers Collection 2011/2012- Stephan Caras
BIBHU MOHAPATRA – Designer Bibhu Mohapatra showed an interest in fashion at an early age by designing clothes for his sister. Bibhu's love of sumptuous Indian fabrics, vibrant colors, and the crafts of his native land have been the inspiration behind his elegant designs. Bibhu moved to New York City and enrolled in the Fashion Institute of Technology after completing his Master's degree in economics. While working on his design degree, he honed his design skills as an assistant designer for the iconic American fashion label Halston.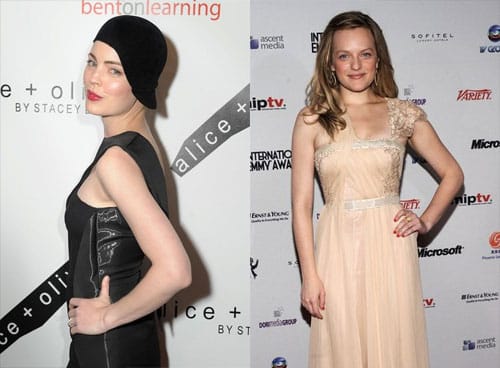 Track Latest News Live on CEOWORLD magazine and get news updates from the United States and around the world. The views expressed are those of the author and are not necessarily those of the CEOWORLD magazine.
Follow CEOWORLD magazine headlines on:
Google News
,
LinkedIn
,
Twitter
, and
Facebook
.
Thank you for supporting our journalism. Subscribe here.
For media queries, please contact:
info@ceoworld.biz