To modernize its armed forces, China plans to boost its military spending by 8.1 percent in 2018 (amounting to a whopping $175 billion), up from last year's 7%. Beijing's defense budget now stands at more than three times that of India's.
China's President Xi has also pledged to modernize the army, promising to unveil a "world-class" armed forces by 2035.
China is the world's second-largest defense spender after the United States. However, Beijing's military budget continues to be dwarfed by that of the United States, which has a proposed budget for next year of $716 billion — more than four times the Chinese outlay.
But Beijing's actual military spending is widely believed to be much higher than Beijing's official figures.
China's economic growth rate – which continues to be among one of the highest in the world – has slowed down in recent years. China scored a GDP growth of 6.9% in 2017. Beijing has said that it pegs its growth this year to be around 6.5% in 2018.
The United States vs. China Defence Spending: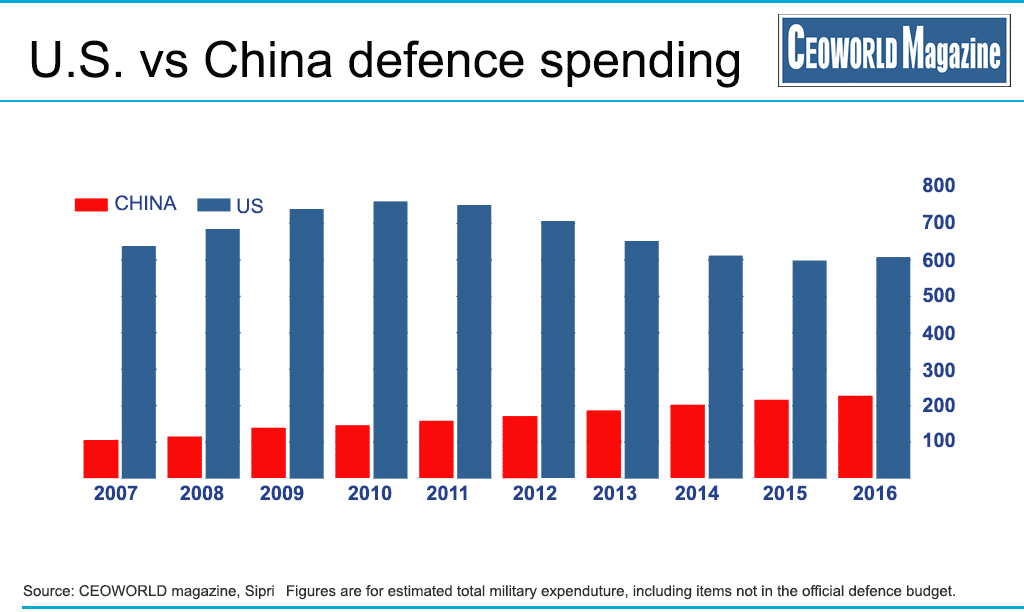 Writer. Actress. New Yorker & New Jerseyan. Naïve realist. Wannabe robot.
Latest posts by Anne Wright
Leave a Reply
---