Zagreb in Croatia has been named as the ultimate European getaway for tourists in 2017, followed by the Swedish island of Gotland.
The Croatian capital received the accolade in the travel publisher Lonely Planet's Best in Europe 2017 list, which highlights the most exciting European destinations to visit this year.
Galicia in Spain was awarded 3rd spot on the list of the best destinations to visit in 2017, closely followed by the rugged landscape of northern Montenegro and the northern English city of Leeds.
Other notable destinations include Alentejo in Portugal and Northern Germany.
Moldova took the 8th spot, beating out the likes of sun-soaked Paphos in Cyprus (No. 9) and the picturesque French region of Le Havre (No. 10).
Who made the top 10?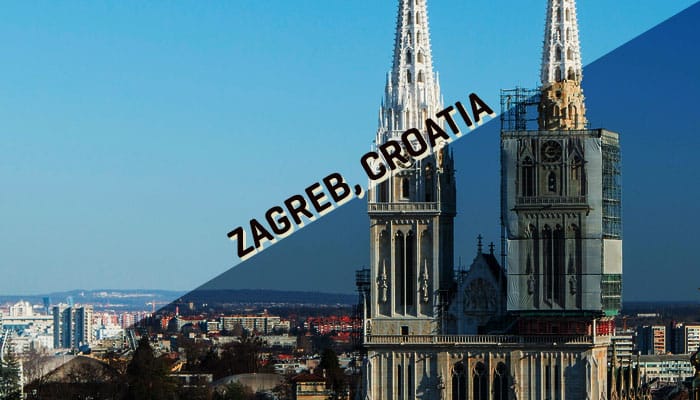 Top 10 Destinations For The Ultimate European Getaway For Tourists In 2017:
Zagreb, Croatia
Average Highs: 81° F July, 37° F January
Gotland, Sweden
Average Highs: 70° F July, 36° F January
Galicia, Spain
Average Highs: 73° F July, 50° F January
Northern Montenegro
Average Highs: 90° F July, 48° F January
Leeds, UK
Average Highs: 64° F July, 41° F January
Alentejo, Portugal
Average Highs: 91° F July, 61° F January in Algarve
Northern Germany
Average Highs: 71° F July, 37° F January
Moldova
Average Highs: 77° F July, 32° F January in Chişinău
Pafos, Cyprus
Average Highs: 86° F July, 63° F January
Le Havre, France
Average Highs: 70° F July, 46° F January

The list – put together for the Best In Europe 2017 guide – was compiled to highlight must-see sights beyond the traditional attractions of London, Prague, or Paris.

Dr. Amarendra Bhushan Dhiraj is the CEO and editorial director at CEOWORLD magazine, the leading global business magazine written strictly for CEOs, CFOs, top managers, company directors, investors, senior executives, business leaders, high net worth individuals, and the most globally powerful men and women.

Latest posts by Dr. Amarendra Bhushan Dhiraj
Leave a Reply
---