Creative pursuits are not a popular option for female business owners, with the majority working in the professional services sector, research reveals. Reed Commercial have conducted a OnePoll survey of more than 100 female business owners that reveals more than two-fifths work in a range of professional services, with only one-in-eight working in the creative arts, design or cottage industry sectors such as sewing, cake making, and other craft activities.
Some 10 percent own businesses in the engineering and manufacturing industries and eight percent in the IT sector. Other popular professional services included accounting, banking and finance, business, consulting and management and science and pharmaceuticals.
One-sixth of the respondents worked in the retail and sales sector, making this the most popular industry, according to the survey.
Despite the diverse spread of industries, the reasons given for setting up a business were remarkably similar across the different sectors. The majority of the respondents said they set up a business to improve their work/life balance and be their own boss.
When asked "what made you decide to start your current business? ", one respondent, who runs a cake making and confectionery business, said: "I could choose my own hours and enjoy the creative flair it allows me. I am a cake decorator and love my job. I like the freedom it allows me. I have employees who take care of the day to day tasks/small orders and I work on the more pricey/difficult ones." Fellow creatives also said their business developed from a hobby that they loved or a desire to share their talent.
Another respondent, working in the sales industry, said: "I wanted to have the freedom of deciding my working hours. I wanted to work towards building my dreams and not someone else's and I wanted to create financial freedom that doesn't expect me to be working until my late sixties."
Financial freedom seemed to be a common theme, particularly with those in the accounting and financial sectors where some respondents from this industry said they set up a business to break through the glass ceiling of permanent employment. Others said redundancy had played a part in their decision to become a business owner.
A popular reason, across industries, to set up a business was to maintain a work/life balance and be your own boss. One respondent, working as a training consultant, said: "I wanted to work from home to allow me to bring up children" and this sentiment was carried across all of the industries in the survey.
The survey indicated the sheer diversity of businesses that female entrepreneurs are setting up and running. From horticulture to hairdressing, performing arts to property and construction and everything in between, female business owners are embracing a wide range of industries and sectors.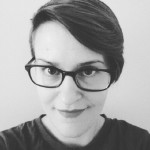 Kat is a writer with a passion for Content Marketing. She has experience in writing all forms of copy from guest editorial, press releases and blogs, to copy for landing pages. As well as creating content she thinks outside of the box when it comes to finding that content the right home in order to generate online coverage for our clients.

Kat's love for story comes from a life long love affair with film. She studied a Screenwriting masters at Leeds Metropolitan University and is a self confessed cinephile. Outside of work she spends her time watching films, taking photos and sampling cocktails in Manchester's Northern Quarter.

To complement her Content and Outreach skills, Kat is expanding her knowledge of technical SEO and Social Media management.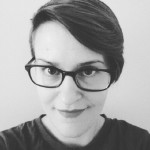 Latest posts by Kat Kynes
Leave a Reply
---