While luxury retailers are increasingly embracing ecommerce, London has been voted World's most  attractive city for global luxury retailers to set up shops, according to 2016 report by the Jones Lang LaSalle. Hong Kong ranks second in terms of international retailer attractiveness, just ahead of Paris.
New York is the world's 5th most appealing luxury retail destination after Tokyo. Despite China's slowing economy, 4 chinese cities have made the list of world's top 10 most appealing destination for global luxury retailers, along with Tokyo and Osaka in Japan.
Top 10 of the world's best luxury retail destinations, 2016
1. London
2. Hong Kong
3. Paris
4. Tokyo
5. New York
6. Shanghai
7. Singapore
8. Dubai
9. Beijing
10. Osaka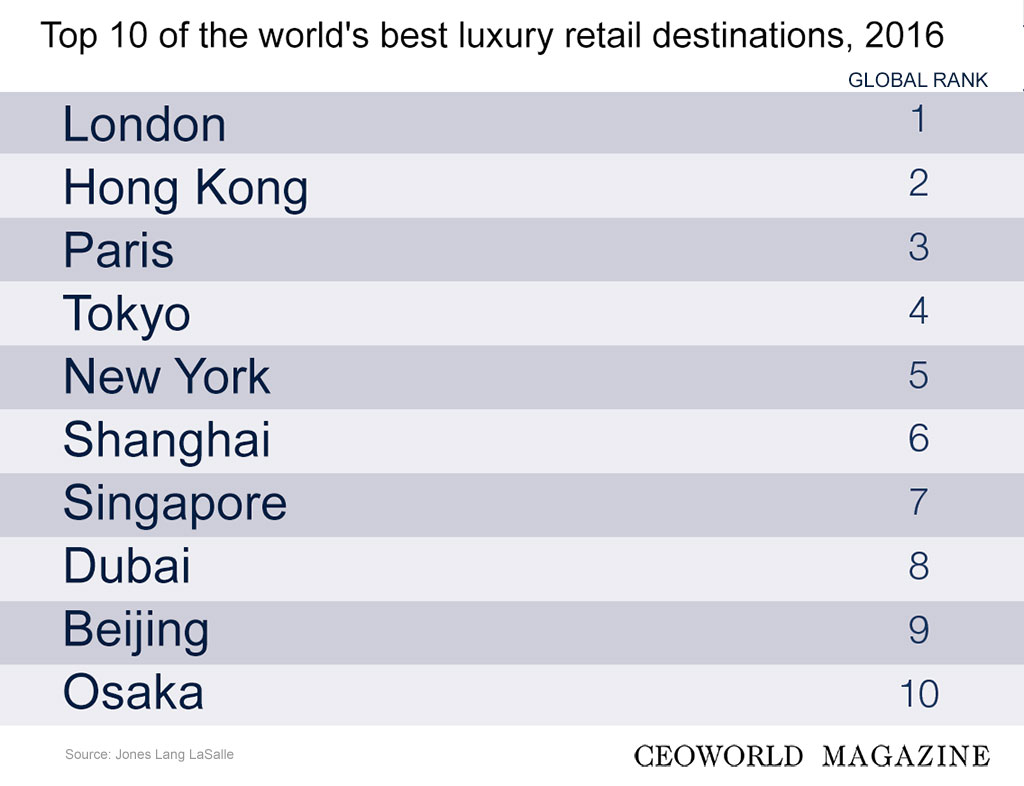 Dr. Amarendra Bhushan Dhiraj is the CEO and editorial director at CEOWORLD magazine, the leading global business magazine written strictly for CEOs, CFOs, top managers, company directors, investors, senior executives, business leaders, high net worth individuals, and the most globally powerful men and women.

Latest posts by Dr. Amarendra Bhushan Dhiraj
Leave a Reply
---