The Dallas metro area is ranked No. 1 on a list of 10 U.S. cities that grabbed the biggest share of job creation between 2014 and 2015, according to the study compiled by CareerBuilder and Economic Modeling Specialists. On the other end of the spectrum, Chicago tops a list of 10 cities falling behind projections.
The study looks at total job growth across industries for each of the 150 most populous U.S. metros from 2014 to 2015.
The 10 Most Competitive U.S. Cities For Job Growth In 2015:
1. Dallas, TX
2. San Jose, Calif.
3. Los Angeles
4. Seattle
5. Miami
6. Atlanta
7. Orlando
8. San Francisco
9. Riverside, Calif.
10. Charlotte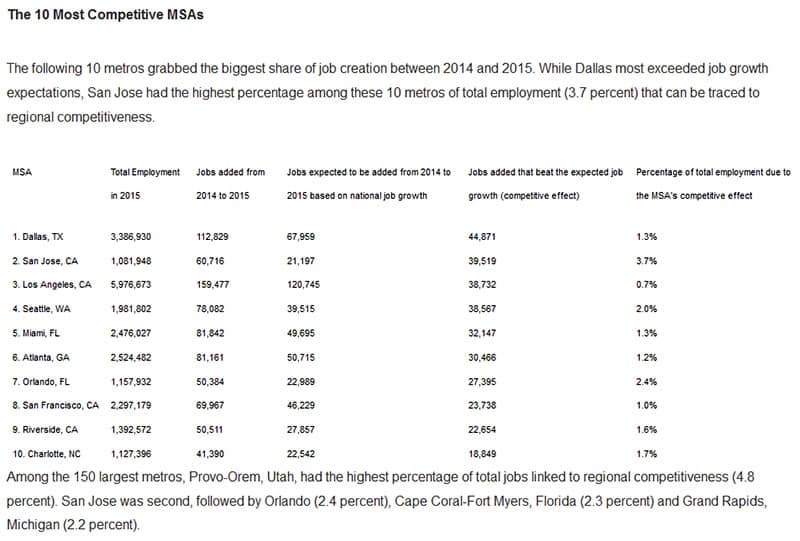 The 10 Least Competitive U.S. Cities For Job Growth In 2015:
1. Chicago
2. New York
3. Philadelphia
4. New Orleans
5. Saint Louis
6. Richmond, Va.
7. Virginia Beach, Va.
8. Cleveland
9. Tulsa, Okla.
10. Lafayette, La.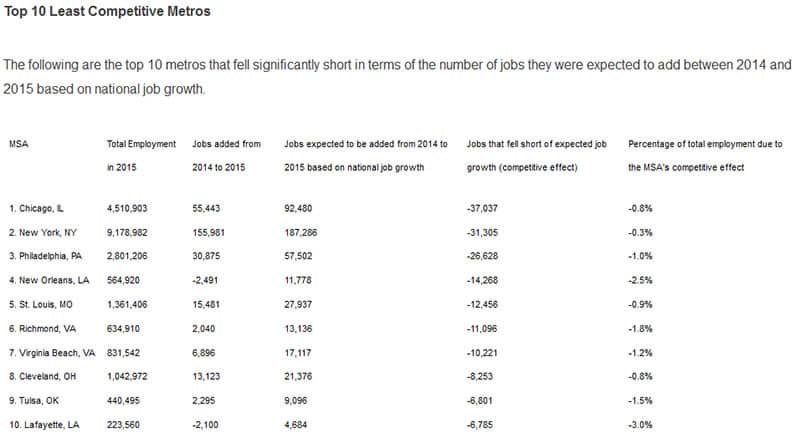 Dr. Amarendra Bhushan Dhiraj is the CEO and editorial director at CEOWORLD magazine, the leading global business magazine written strictly for CEOs, CFOs, top managers, company directors, investors, senior executives, business leaders, high net worth individuals, and the most globally powerful men and women.

Latest posts by Dr. Amarendra Bhushan Dhiraj
Leave a Reply
---