Emerson College in Boston has been named the most lesbian, gay, bisexual, transgender and questioning-friendly college or university, according to the Princeton Review's survey of the most LGBT-friendly colleges and universities in the United States, 2015. Emerson College earned the title in 2012 and 2013, as well.
Looking for a place to wave your rainbow flag with pride?
Most welcoming – and most unwelcoming – colleges and universities for LGBT students and faculty!!!!
In the rankings, 2nd place went to Warren Wilson College, near Asheville, North Carolina, followed by Sarah Lawrence College, in Bronxville, New York. Sarah Lawrence College, Bronxville was rated third most LGBT-friendly, with Bryn Mawr College just behind in fourth.
On the other end of the spectrum, the Princeton Review also ranked the most LGBT-unfriendly colleges or top 20 least LGBT-friendly colleges and universities the United States. The Christian liberal arts school Grove City College in Grove City, Pennsylvania, was No. 1, followed by Hampden-Sydney College in Hampden-Sydney, Virginia, and College of the Ozarks in Point Lookout, Missouri.
The list is based on surveys of 136,000 students at 380 schools. It also looked at demographics and compared schools on how friendly they are to lesbian, gay, bisexual, transgender, or LGBT, students.
Top 20 most LGBT-friendly colleges and universities in the U.S., 2015
20. Bard College, Annandale-on-Hudson, NY
19. Mills College, Oakland, CA
18. Grinnell College, Grinnell, IA
17. Prescott College, Prescott, AZ
16. Brandeis University, Waltham, MA
15. Pitzer College, Claremont, CA
14. Macalester College, St. Paul, MN
13. Franklin W. Olin College of Engineering, Needham, MA
12. New College of Florida, Sarasota, FL
11. Smith College, Northampton, MA
10. University of Wisconsin-Madison, Madison, WI
9. Wellesley College, Wellesley, MA
8. College of the Atlantic, Bar Harbor, ME
7. Stanford University, Stanford, CA
6. Yale University, New Haven, CT
5. Oberlin College, Oberlin, OH
4. Bryn Mawr College, Bryn Mawr, PA
3. Sarah Lawrence College, Bronxville, NY
2. Warren Wilson College, Asheville, NC
1. Emerson College, Boston, MA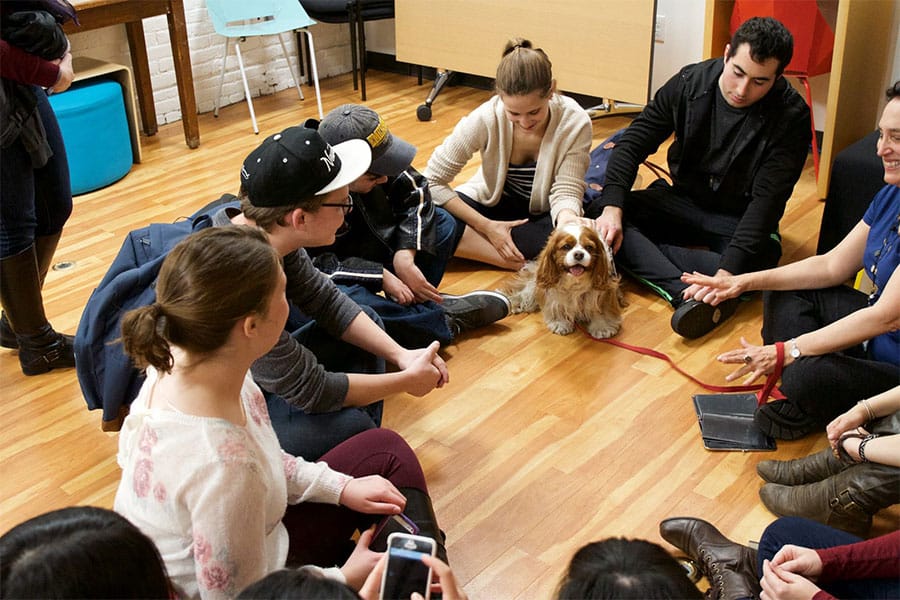 [Photo credit: Emerson College, Boston, MA]
Top 10 Least LGBT-friendly colleges and universities in the U.S., 2015
20. Catholic University of America, Washington, DC
19. University of Mississippi, University, MS
18. Indiana University of Pennsylvania, Indiana, PA
17. Trinity College (CT), Hartford, CT
16. University of Arkansas–Fayetteville, Fayetteville, AR
15. University of Dallas, Irving, TX
14. Auburn University, Auburn, AL
13. Texas A&M University–College Station, College Station, TX
12. Wake Forest University, Winston Salem, NC
11. Lehigh University, Bethlehem, PA
10. Baylor University, Waco, Texas
9. Hillsdale College, Hillsdale, Michigan
8. Calvin College, Grand Rapids, Michigan
7. Gordon College, Wenham, Massachusetts
6. Brigham Young University, Provo, Utah
5. University of Tennessee in Knoxville
4. Wheaton College, Wheaton, Illinois
3. College of the Ozarks, Point Lookout, Missouri
2. Hampden-Sydney College, Hampden-Sydney, Virginia
1. Grove City College, Grove City, Pennsylvania
Leave a Reply