Providenciales' Grace Bay Beach, Turks and Caicos Islands earned its ranking as the No. 1 Travellers' Choice beach in the Caribbean for 2015, by the travel site Trip Advisor.
Who's ready for a Caribbean vacation?
Cuba's Paradise Beach, known locally as Playa Paraiso, on Cayo Largo del Sur, took 2nd place, while Flamenco Beach on Isla Culebra, off the east coast of Puerto Rico, was ranked 3rd on the beast beaches list.
These are the Caribbean's best beaches for 2015.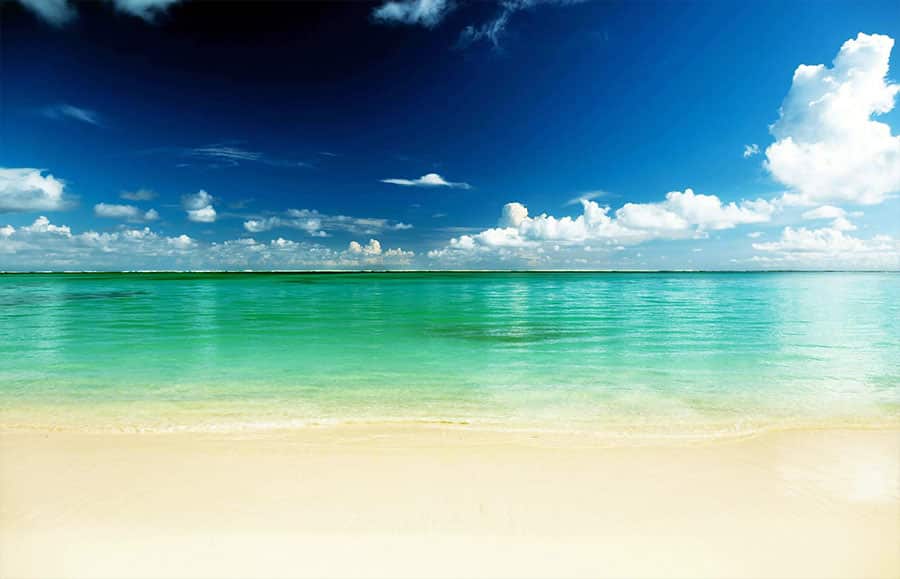 1. Grace Bay, Providenciales, Turks and Caicos
"Unbelievably clear, clean water with hundreds of shades of blues and greens and white sugar sand beaches—ahhhhh!"
Best time to go: Year-round
2. Playa Paraiso Beach
Cayo Largo, Cuba
"The sand is like flour. The ocean is so calm. All you need is a beach chair and a Piña Colada."
Best time to go: Year-round
3. Flamenco Beach
Culebra, Puerto Rico
"The water was so clear and blue and gorgeous against the backdrop of the mountains. You can't take a bad picture here."
Best time to go: Year-round
4. Eagle Beach
Palm – Eagle Beach, Aruba
"Aruba's most beautiful beach. Private, quiet, serene, amazing!"
Best time to go: Year-round
5. Varadero Beach
Varadero, Cuba
"Best beach"
Best time to go: Year-round
6. The Baths
Virgin Gorda, British Virgin Islands
"Close your eyes and imagine paradise"
Best time to go: Year-round
7. Seven Mile Beach
George Town, Grand Cayman
"great beach"
Best time to go: Year-round
8. Bavaro Beach
Punta Cana, Dominican Republic
"Awesome"
Best time to go: Year-round
9. Seven Mile Beach
Negril, Jamaica
"Beautiful long beach with wonderful sand"
Best time to go: Year-round
10. Maho Beach
Cruz Bay, St. John
"Great beach for Chillin or snorkelin"
Best time to go: Year-round
11. Shoal Bay
Shoal Bay Village, Anguilla
"Best day trip while visiting St Maarten"
Best time to go: Year-round
12. Kenepa Beach
Willemstad, Curacao
"One of the best beaches on the island"
Best time to go: Year-round
13. Orient Bay Beach
Orient Bay, St Maarten-St Martin
"Windy but blissful and beautiful! A REAL GEM!"
Best time to go: Year-round
14. Cable Beach
Nassau, New Providence Island
"Get away from the crowds on Bay Street"
Best time to go: Year-round
15. Pilar Beach (Playa Pilar)
Cuba, Caribbean
"Day trip "
Best time to go: Year-round
16. Playa Sucia
Cabo Rojo, Puerto Rico
"The Best Beach we visited on the Island of Puerto Rico"
Best time to go: Year-round
17. Trunk Bay
Virgin Islands National Park, St. John
"One of the most beautiful beaches ever!"
Best time to go: Year-round
18. Playa Bonita
Las Terrenas, Dominican Republic
"Beautiful"
Best time to go: Year-round
19. Little Bay Beach
Philipsburg, St Maarten-St Martin
"Snorkeling site"
Best time to go: Year-round
20. Horseshoe Bay Beach
Southampton Parish, Bermuda
"Horseshoe Bay Beach"
Best time to go: April – September
21. Maho Beach
St Maarten-St Martin, Caribbean
"One of THE BEST FREE attraction"
Best time to go: Year-round
22. Sosua Beach
Puerto Plata, Dominican Republic
"Best eating at restaurant on the beach"
Best time to go: Year-round
23. Ocho Rios Beach
Ocho Rios, Jamaica
"VACATION"
Best time to go: Year-round
24. Les Salines Beach
Martinique, Caribbean
"This is what heaven must be like"
Best time to go: Year-round
25. Baby Beach
San Nicolas, Aruba
"Amazing litle tresure on the South point"
Best time to go: Year-round
Leave a Reply