In the wake of the social Media evolution and revolution of recent years, corporate world is still trying to figure Out their return on social media investments (Social-Media ROI).
It's one thing to have ideas and concepts, but they want to know if their LinkedIn, Facebook, and Twitter marketing campaigns are actually delivering a WOW customer service.
I've done a lot of research on what could be the best Enterprise-Grade Tools — social CRM, social media monitoring, media engagement, social intelligence, and enterprise listening platforms?
Here is the list in no particular order:
1) Expion's Marketing Insights : It  allows companies to integrate multiple social activity streams in real-time to create highly visual analytic reports. Discover patterns, breakouts and trends to optimize your social media marketing efforts.

2) Gremln  – Gremln's Enterprise Solutions yield viewable, measurable results. Perfect for large teams that need to work together on common social media marketing and engagement goals.  From message management and customer engagement to social analytics and education, Gremln's unique feature set is specifically designed to help you master the social media marketing landscape.


3) SimplyMeasured  – SimplyMeasured is one of the best tool for social media reporting, but quite pricey — $2,500/month.
4) SproutSocial  – Sprout is a scalable social solution built for teams, it incredibly efficient to engage with customers across multiple social channels.


5) Sysomos –  Comprehensive real-time monitoring dashboard to collect all relevant online conversations to gain insights with detailed metrics and intuitive graphics.


Please share your favorite social media monitoring tool. If you think, i should add a tool — please email me at info@ceoworld.biz

All views and opinions expressed are those of the original authors, columnists and other contributors and not necessarily those of the CEOWORLD Magazine. The CEOWORLD Magazine is an independent and neutral platform focused primarily on facilitating and improving dialogue around the key issues and challenges encountered by business leaders, CEOs, CFOs, CIOs, CMOs, CTOs , and other forward-thinking high-level executives around the world. The CEOWORLD Magazine is not responsible for and does not control the content of linked Third Party Sites. Whilst we hope that you will find the third party sites linked to of interest, we can accept no responsibility in respect of any third party web sites or any information contained therein. The inclusion of any link does not imply CEOWORLD Magazine endorsement of the site, entity, products or services. Due to the volume of submissions received, we cannot guarantee publication, however you are invited to express your opinion in the comment section below. To submit a article or column, contact us | info@ceoworld.biz.
Follow The CEOWORLD Magazine on Twitter >>> @ceoworld
Like The CEOWORLD Magazine on Facebook >>> ceomagazine
Post A Job Listing For Free‎ >>> CEOWORLD Magazine Jobs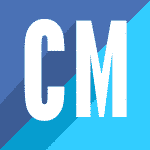 CEO and Editorial Director
at
CEOWORLD Magazine
Amarendra is the Chief Executive Officer and Editorial Director at CEOWORLD Magazine, and is responsible for all business management, company operations, finance, and social advertising operations.
Email- amar@ceoworld.biz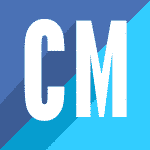 Latest posts by Amarendra Bhushan (see all)