It looks like 16 and Pregnant star, Whitney Purvis isn't heart brken over her mom April Michelle Purvis arrest and she dont want her son to grow up as she did.
Whitney Purvis mother April Michelle Purvis was arrested for possession of marijuana and methamphetamine. The police allege that methamphetamine was also discovered in Purvis' purse. Victor Lamar Clement of Rome, Georgia was also in the vehicle and has been charged with the same misdemeanor count of marijuana possession.
Authorities say a drug dog found the marijuana between the seats of the car and the meth in Purvis' pocket.
Whitney Purvis, MTV 16 and Pregnant isn't heart brken over April Michelle Purvis arrest. Should she be?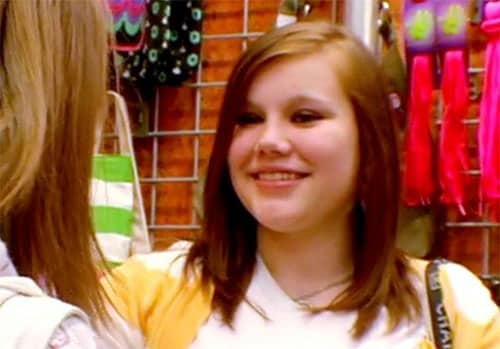 Must Read:
The 20 Hottest Wives of CEO'S and Entrepreneurs!
List of Top CEOs in the World to watch
The World's Hottest businesswoman, female ceo and entrepreneur
Most expensive Actors and Actresses in Hollywood?
Top Hot and sexy Most beautiful Mediterranean Women
(c) ceoworld.biz. All rights reserved. This material may not be published in its entirety or redistributed without the approval of CEOWORLD magazine. Sign up for FREE CEOWORLD magazine site access!!!
Follow @ceoworld on Twitter  |  Become a fan on Facebook
SUBSCRIBE to CEOWORLD Magazine Digital  & SAVE UP TO 80% OFF. Reaching more than 85,000 Chief Executive Officers (CEO) & top Executives. SUBSCRIBE NOW!!!

Todd is the deputy managing editor of the CEOWORLD magazine. He is a veteran business and tech blogger, journalist, and analyst. He is responsible for overseeing newsroom assignments and publishing, and providing support to the editor in chief.

Latest posts by Todd Aitken
Leave a Reply
---