Businesses, websites, and people trying to make a name are tweeting.  This is both good and bad for your online business and website.  Good because it is another utility you can access for networking.  The bad is that it is hard to get recognized on Twitter and this makes it harder to increase your site traffic.  I am here to help you avoid this disadvantage that many businesses have when they start to use Twitter.  There are a couple of things that you have to keep in mind.
Limit Your Tweets
A lot of complaints going around the internet and even the news is how a lot of people update Twitter every five minutes.  The key to keeping followers on Twitter and people that are on the fence about continually viewing your website is to tweet enough to keep interest.  You do not want to wait for your followers to forget about you, but you also do not want to overload anyone's inbox.
Follow Other Tweeters
The mistake that a lot of people make is to just wait.  Posting your Twitter account and twitting will get you a few followers, but to maximize your followers you will have to get involved with other tweeters.  A great idea for your business is to set up separate accounts for each employee and then have a separate company Twitter.  This way, followers of your employees will also be directed to the company blog which then creates a web.  Make sure, if your website is filled with articles and content, to allow others to tweet the article.  This will help you connect everyone.
Use Other Networks
A lot of companies will choose one or two networks to use to connect with their users or clients.  Others try to manage a billion accounts and do not give the necessary time to each network.  The key to using social networks for your business is to connect them all.  Link your Twitter, Facebook, Linkedin, and even Digg accounts.  If you connect all of these accounts, your website traffic will grow exponentially compared to only using Twitter.
All views and opinions expressed are those of the original authors, columnists and other contributors and not necessarily those of the CEOWORLD Magazine. The CEOWORLD Magazine is an independent and neutral platform focused primarily on facilitating and improving dialogue around the key issues and challenges encountered by business leaders, CEOs, CFOs, CIOs, CMOs, CTOs , and other forward-thinking high-level executives around the world. The CEOWORLD Magazine is not responsible for and does not control the content of linked Third Party Sites. Whilst we hope that you will find the third party sites linked to of interest, we can accept no responsibility in respect of any third party web sites or any information contained therein. The inclusion of any link does not imply CEOWORLD Magazine endorsement of the site, entity, products or services. Due to the volume of submissions received, we cannot guarantee publication, however you are invited to express your opinion in the comment section below. To submit a article or column, contact us | info@ceoworld.biz.
Follow The CEOWORLD Magazine on Twitter >>> @ceoworld
Like The CEOWORLD Magazine on Facebook >>> ceomagazine
Post A Job Listing For Free‎ >>> CEOWORLD Magazine Jobs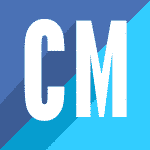 CEO and Editorial Director
at
CEOWORLD Magazine
Amarendra is the Chief Executive Officer and Editorial Director at CEOWORLD Magazine, and is responsible for all business management, company operations, finance, and social advertising operations.
Email- amar@ceoworld.biz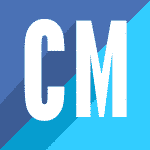 Latest posts by Amarendra Bhushan (see all)